10 Must-Have Plumbing Tools for Every DIY Enthusiast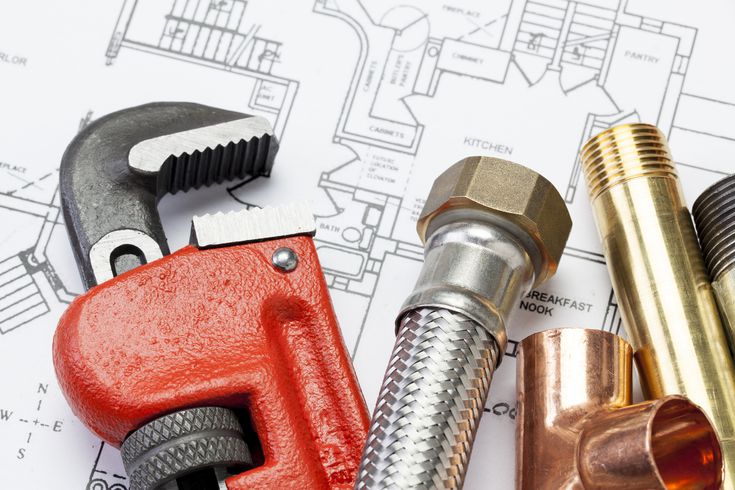 At home, many things can go wrong with the plumbing. A simple problem like a dripping faucet can be annoying, but it can also waste a lot of water and money if left unchecked. More serious problems, such as a clogged drain or a broken pipe, can quickly turn into an expensive repair bill if you have to call in a professional.
That's why it's always a good idea to have a few basic plumbing tools on hand, so you can take care of most problems yourself. With the right tools, you can fix a leaky faucet, replace a washer on a tap or unclog a drain without having to call a plumber!
Here are 10 must-have plumbing tools for every DIY enthusiast:
Wrench

– This is an essential tool for any plumbing job. A wrench will help you tighten or loosen pipes, fittings, and other connections. Using the wrong size wrench can damage the plumbing, so be sure to have a few different sizes on hand.

Pipe cutter

– This tool is used to cut pipes cleanly and quickly. It's especially useful for cutting copper pipes, which can be difficult to cut with a regular saw. Since a pipe cutter leaves a clean, straight cut, it also makes it easier to fit pipes and fittings together.

Pliers

– Every plumber needs a good pair of pliers! They're useful for gripping and turning pipes and fittings, as well as for holding objects in place while you work. When choosing a pair of pliers, look for ones that are comfortable to hold and have a good grip.

Screwdriver

– A screwdriver is another essential tool for any plumbing job. You'll need it to remove screws from fittings and fixtures, as well as to tighten or loosen them. Be sure to have both a Phillips head and a flat head screwdriver on hand.

Torch

– A small butane torch is a handy tool to have for

soldering copper pipes

. It's also useful for thawing frozen pipes. When using a torch, be sure to follow all safety precautions and always use it in a well-ventilated area. You should also have a fire extinguisher on hand, just in case.

Pipe wrench

– A pipe wrench is a specialized tool that's designed for gripping and turning pipes. It's especially useful for removing stubborn stuck or corroded pipes. Unlike a regular wrench, a pipe wrench has serrated jaws that grip the pipe more securely. This prevents the pipe from slipping and being damaged.

Clamps

– Clamps are useful for holding pipes and fittings in place while you work. You can use this by attaching one end of the clamp to the pipe and the other end to a secure object, such as a table leg. This will free up your hands so you can work more easily.

Hacksaw-

A

hacksaw

is a hand saw that's designed for cutting metal. It's especially useful for cutting pipes since it can easily cut through tough materials. When using a hacksaw, be sure to use a blade that's designed for cutting metal. This will help prevent the blade from getting damaged.

Duct tape

– Duct tape is a versatile tool that can be used for a variety of plumbing tasks. It can be used to seal leaks, patch holes, and hold objects in place. Always have a roll of duct tape on hand, just in case. In addition, be sure to choose heavy-duty tape that can withstand high temperatures.

Flashlight

– A flashlight is a handy tool to have when working in dark, tight spaces. It can help you see what you're doing and prevent accidents. Always keep a flashlight nearby, so you're prepared for any situation. Using a flashlight is also a good way to check for leaks in hard-to-reach places.
Why waste money on expensive repairs when you can do it yourself? With the right tools, you can fix common plumbing problems quickly and easily. So, don't wait until something goes wrong- be prepared and get your hands on these essential plumbing tools today!
Do you have any other essential plumbing tools that you would add to this list? Share them with us in the comments below!