4 Design Trends to Watch Out for in 2020 While Planning Your Bathroom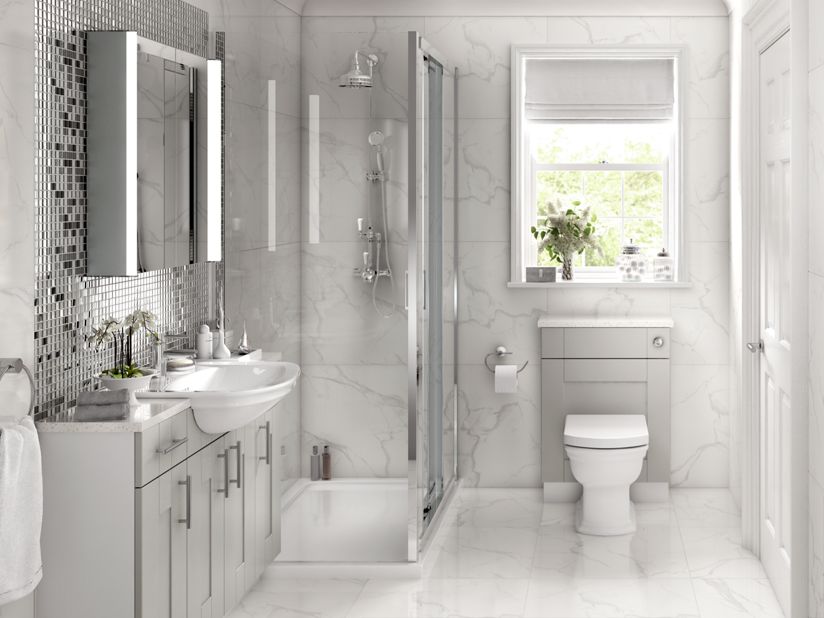 You might be surprised to know that just like fashion, the interior designing sphere also witnesses the rise of fall of many diverse themes every year. Some trends stay in the scene for a long time. And there are some trends that die an untimely death. So, if you are keeping your bathroom interior design in your to-do list at the top in 2020, then it is necessary for you to know which trends are going to dominate the interior designing sphere in 2020.
So here, we are going to talk about some trends that might have been there before but will come into prominence this New Year. And we will be focusing only on those that are versatile and will be around for a long time. Take a look at the following points to know more.
Freestanding Fixtures are In
When you are designing the interior of your bathroom, the two most important fixtures are the vanity and the bathtub. If you are looking for bathroom vanity cabinets at the most popular stores around your city, you will see that the vanities and the bathtubs of this time are generally freestanding in design. The minimal look and modern vibe of the free-standing fixtures add up to the elegance and the functionality of the space. You will be benefitted especially with this trend if your bathroom has space constraints. With a small bathroom, it is necessary that you create more floor space which will provide you less obstacles for foot traffic. If you are wondering whether such vanities will burn a huge hole in your pocket or not, then invest in RTA cabinets which will easily fit into your space and arrive in separate boxes at low shipping cost.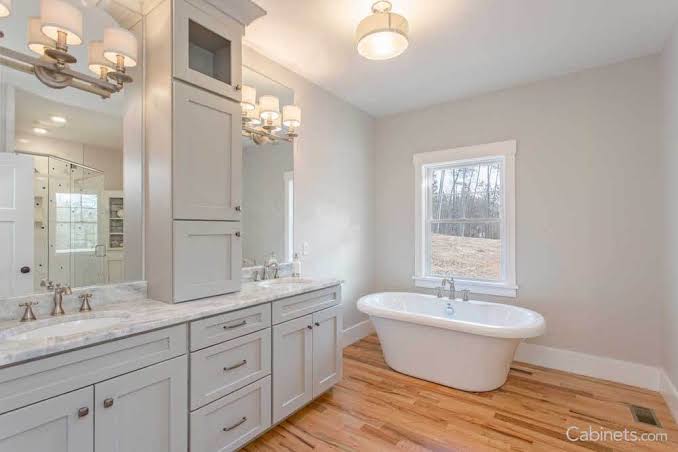 Keeping Organized
This year, bid adieu to bathroom clutter once and for all. If you are blessed with a pretty much big bathroom space and you use it with your partner or spouse, then going for double sink vanity is the best option for you. And why not! This year, "his and her" double vanities are doing rounds in all glossy magazines on interior designing. Two sinks, divided counters, separate drawers, and two big mirrors, this sounds like the most functional bathroom ever. With such vanities, it is really easy to keep things organized. Worried about the budget? There are many stores in Minneapolis where you can find discount bathroom vanities easily that will suit both your budget and requirements.
Minimal is More
In 2020, the bathroom décor is going to take the minimal route for you. This year, ditch the unnecessary ornamentations in design. Say goodbye to your old curtains and elaborate fixtures. Go for everything that is minimal in style and vibe. Minimal is the other name of modernity this year. And your bathroom should exude that charm flawlessly. Incorporate more white in the space. Add a little bit of texture. Create more free space or the illusion of it with more glass in the design. In short, go bold but stay minimal.
Bold Darker Hardware
When you are done with the most prominent fixture of the bathroom, shift your attention to hardware that, even though it doesn't occupy too much space, it will surely make an impact in the overall design. This year, ditch your age-old stainless steel hardware. Go for bold darker ones. Matt black, dark grey or dark blue showerheads will add a designer touch in your intimate space.
So, now as you know how you can complete a bathroom design with trends that are going to dominate 2020, what are you waiting for? Consult a design, order RTA cabinets wholesale and create the stunning bathroom nestled in your abode.