5 Incredible Reasons to Move to Virginia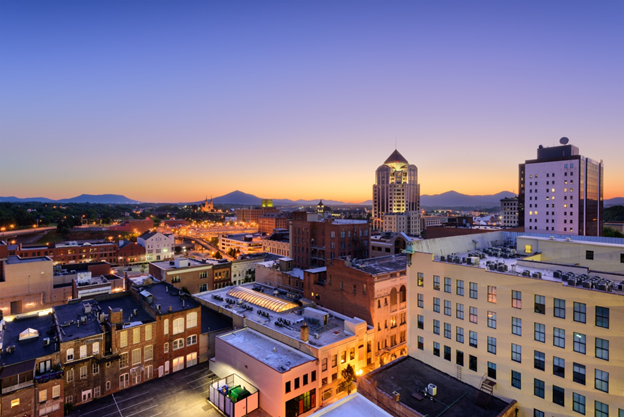 In 2021, Virginia had an estimated population of almost 8.65 million inhabitants. Since it's one of the most sought-after states to live in the US, experts predict that number will continue to rise.
You might be part of the thousands of people planning to move to Virginia. It's no surprise as the state offers plenty of benefits to its locals whether you're 1 or 101.
But before you pack up and start moving to another state, you should know why you should make Virginia your home.
You can do so by reading our five reasons why you should move to The Old Dominion State!
The Year-Round Weather
Virginia encounters all four seasons. You can experience the changing colors of nature and enjoy seasonal activities.
July is the hottest month of the year. The region has an average daily high temperature of 77°F.
A perfect time to enjoy the outdoors and cool off in a lake or at a beach.
The cold season lasts almost four months, from the middle of November to the beginning of March. January is the coldest month where temperatures can drop below -0°F.
During this time, you can experience winter activities such as skiing or ice skating.
Education
One of the main reasons people move to Virginia is for education. In the state, there are 172 colleges and universities. They are rated highly amongst others in the US.
Once students earn a degree, there are plenty of jobs available. The unemployment rate here is only 3.8%, much lower than the national average.
The Great Outdoors
Virginia's weather and breathtaking nature make it an outdoor lover's paradise.
The state is home to 22 national parks, plenty more woodlands, and nature reserves. Shenandoah National Park is the largest in the state and is only a 2-hour drive west of Washington. Inside, you'll find towering cliffs, jagged terrain, and many wildlife species.
If woodlands aren't your thing, there are plenty of beautiful beaches dotted along the Atlantic coast. Or head underground and discover the historic Luray Caverns.
City Life
Virginia might be an outdoors paradise, but it also has lively and historic cities.
Richmond is the capital and the fourth most populous city in the state. It's one of the oldest major cities in the country and is brimming with historical museums to reflect it.
Charlottesville is for those looking for an upbeat area wrapped up in city charm. Cozy stores and coffee shops line the city's red-brick buildings. It's a perfect spot to sit back and watch the world go by.
Housing
Housing in Virginia is slightly above the national average. But compared to other locations on the east coast, it's affordable.
The median home cost in the US is $231,200, in Virginia, it's $258,400. While only a short drive up north to New Jersey, and the median is almost $420,000.
You can find great housing deals in the state, but you must act fast. For that reason, search for property management near me and start your search today.
Plan a Move to Virginia
By now, you should know that a move to Virginia is an excellent idea. Today you found out some of the incredible reasons to move here.
But to experience them for yourself, you should start planning a move today!
If you want to learn how to turn your future Virginia home into a dream house, keep reading our blog for free!