5 Signs Your Living Room Design Is Stale and How to Fix It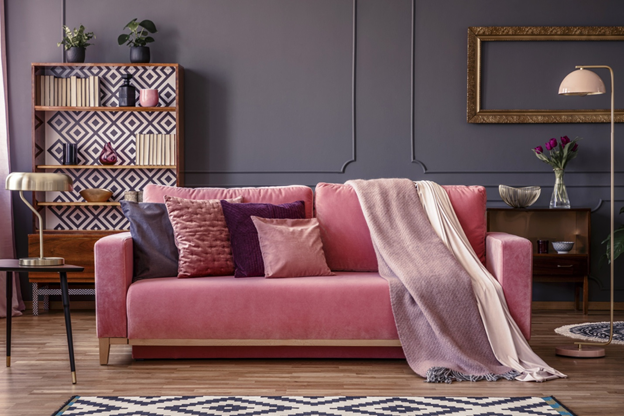 Did you know that the typical person can spend over $6,000 on home improvements? Even if you're shooting for a lower budget cap, you can still join in the fun. And if you suspect your living room has seen better days, there's no better place to start.
Stick around to learn about 5 signs that your living room design is stale — and how to fix it!
1. The Wallpaper Is Peeling
Peeling wallpaper is a telltale sign that your living room needs a refresh. Pay attention to the print, too. A damask pattern or busy floral print in pastels can make your room look dated.
You don't have to scrap wallpaper altogether. An accent wall in a bold pattern can add a focal point or sense of drama. Choose a peel-and-stick paper that you can remove with ease — and get creative!
2. Beige Is Everywhere
Neutral carpeting plus beige walls equal a dated living room. Fortunately, this is one of the easier issues to fix.
Investing in some punches of color or a modern color scheme can work wonders. Go with stark white walls to highlight a bold armchair or dramatic photograph.
Or inject some color with an accent wall or mural. Explore color selection options before buying several gallons of paint. And remember to see how the natural or artificial light in your living room impacts the way the color looks.
3. You See Dated Blinds and Window Treatments
When it comes to living room interior design, window treatments matter. You can create a claustrophobic or dated vibe if you choose the wrong option.
Vertical blinds or mini blinds are synonymous with the 80s and 90s. Likewise, valances can set your living back a few decades. But with a delicate floor-length curtain, you can let in more light and lighten the mood.
4. Your Furniture Looks Cheap and Disposable
If you amassed a lot of hex keys putting together your living room furniture, it may be time for an upgrade. MDF and fake wood will warp, and a cheap sofa will sag and lose its shape quickly.
You don't have to break your budget and replace an entire living room set at once. Just determine a style and start with one item, such as a bookcase.
Try to keep your wood stains consistent from one piece to the next. And remember that a fresh coat of paint can upgrade a blemished wood chest or coffee table.
5. Dated Décor Lines the Walls
Some of the best living room design ideas include updating your decorations and accents. For instance, new throw pillows can update an aging sofa. Or a rustic shelf lined with candles and succulents can warm up a sterile space.
Do you have old family photos in heavy oak frames lining your walls? Trade up for clean white or black frames to modernize your room.
Improve Your Living Room Design
Crafting a better living room design starts with determining your style. Figure out a cohesive color scheme and update drab wall colors and window treatments. Then replace some decorations and invest in a new furniture piece or two.
Find more modern living room design tips. Check back for new articles!