7 Factors to Consider Before Installing Crawl Space Encapsulation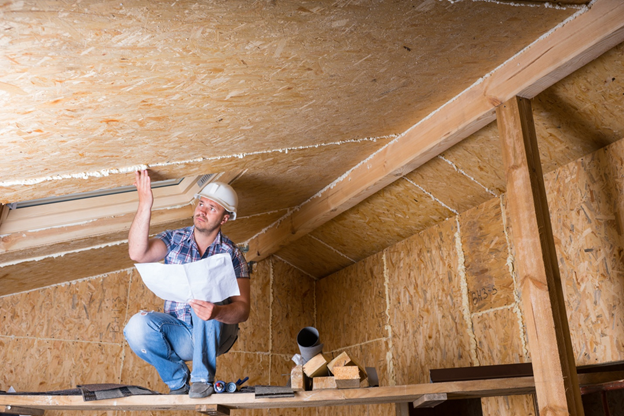 Crawl space encapsulation is a major undertaking.
But before you get up in your crawl space, and wrap the whole place in plastic, you should start with a thorough inspection of the area. This assessment will identify the crawl space repairs that need to be made, and should discover any hazards or toxic elements that might exist.
A crawl space encapsulation involves the insulation of the space to completely seal it, and the use of a dehumidifier to regulate its moisture levels. But before encapsulating a crawl space, there are a few things to consider.
So let's take a look at the seven most important factors to look at.
1. Ensure There's No Standing Water
If there is standing water in the crawl space, you should contact a professional to get an estimate about removing it. Crawl space safety is paramount, and the presence of standing water can be dangerous when working—especially when handling electrical wiring.
2. Provide Adequate Lighting
This one hardly needs to be said—but it's important to have adequate visibility when working in a dark crawl space. Plus, it helps you ensure that you haven't made any mistakes or missed something that could compromise your crawl space encapsulation.
3. Prepare the Work Area
Always prepare your crawl space for the work to be done, which means checking everything over and having adequate tools and equipment on hand.
Crawl spaces often have earth floors, so get rid of any rocks or other debris that could cause damage to the encapsulation materials. If the floor happens to be uneven, use a rake or broom to smooth the surface. It might also be necessary to cart in some more soil to ensure the crawl space floor is sufficiently flattened and graded for adequate drainage.
4. Check and Secure Ductwork
This goes back to the issue of crawl space safety. If there's any loose or handing ductwork, make sure it's strapped and secured.
It's just another way to free up the cramped crawl space, and provides greater maneuverability and visibility.
5. Look for Leaks
The period before fixing crawl space problems with encapsulation is a perfect time to find any damaged or leaky pipes. After all, you don't want to cover up a damaged pipe when encapsulating the crawl space.
6. Assess How Many Spaces Need to Be Sealed
Next, you should assess the spaces that need to be sealed in a crawl space enclosure. Insulation and air sealing are the important factors for ensuring the success of a crawl space encapsulation.
Sill plates, vents, rim joists, and other gaps in the framing and walls are some of the areas that need to be sealed. You can learn more about crawl space here, including types of crawl space solutions and how the process works.
7. Identify a Good Vapor Barrier for Your Crawl Space Encapsulation
Finally, you need to select the right vapor barrier. In the best scenario, it should be durable and work well to prevent moisture from seeping into the crawl space. It should also include accessories and materials for installation, to make the project a little easier.
Fix Your Crawl Space Problems
Excessive moisture in a crawl space can lead to a host of problems—mold and fungus growth, insect problems, and generally unhealthy conditions. Crawl space encapsulation is the way to prevent these problems, but address these seven factors before beginning the installation.
If you found this article useful, please check out the rest of our blog for more home improvement advice and tips.