A Step by Step Guide to Remodeling a Garage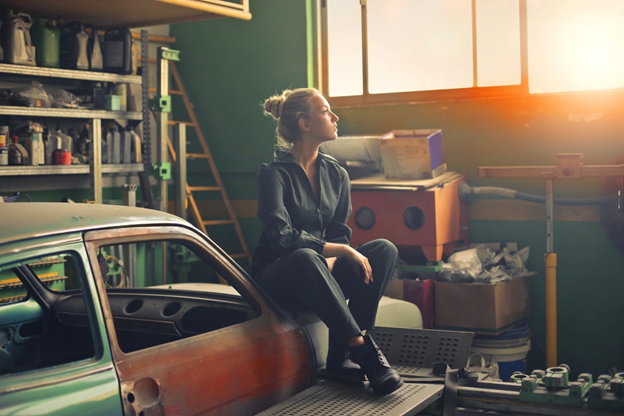 Your garage is an area of your home that you can use for parking your car, storage, or many other things, and around 63% of homes have garages.
If your garage isn't in the condition you prefer, you could remodel it. Remodeling a garage isn't the most common type of home renovation project, but it's a great idea if you're ready to transform this space.
As you prepare for this project, you might wonder what steps you should take. Continue reading this guide to learn the top actions to take when remodeling a garage.
Finish the Walls and Insulate the Space 
First, are the walls finished? Some garages have finished drywall on the walls, but others don't. If your walls are bare, you'll see studs insulation, which isn't a good view.
Therefore, when designing a garage renovation project, you might begin by finishing the walls.
Complete the Floor
Most garages have concrete floors, and concrete tends to look bad after several years. This is because it gets dirty and stained from use, but you can change this look.
You can choose from several common garage floor coatings, including https://select-coatings.com/. Homeowners choose to finish garage floors even if they plan to park their cars in this space.
A finished garage floor looks much better than a dirty concrete floor. Before choosing a finish for this area, you may want to consider the best garage floors to choose the right one.
Add Shelving and Storage Options
When renovating a garage, you might want to consider your objectives. For example, are you tired of having tools and yard equipment taking up floor space in this room? Are you sick of all the clutter you see?
During a garage remodel, one smart move to consider is adding shelves and storage options. Shelves provide a place to store your garage items on the walls, freeing up floor space.
You can also place shelves up high to have more shelving space.
If you need more storage space, you could install cabinets on the walls or other storage options.
Install a Loft
As you work on creating a garage layout, you could consider installing a loft. A loft is a raised platform that provides additional storage space.
When installing a loft, you must install stairs or other access for this area.
Create a Room Instead of Garage Space
One of the last garage ideas to consider is turning this space into a room. If your home isn't big enough, you could use this space for a living room, bedroom, or any other type of living space.
Use These Ideas for Remodeling a Garage 
Remodeling a garage provides a new look for this area and also presents possibilities to transform the space into a living space. You can choose what actions you want to take as you prepare for this exciting project.
If you want to start a garage remodel, you can begin by determining your goals for the project.
Did you enjoy this article? If so, check out the rest of our site.