AC Maintenance: How to Easily Maintain Your AC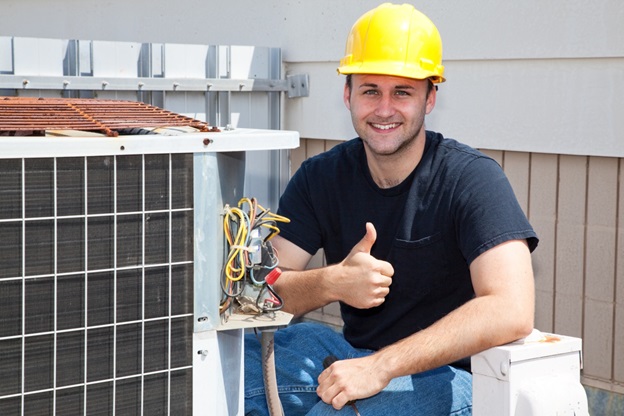 During the summer heat is the worst time to have your air conditioner stop working. You can reduce the chance of a breakdown by as much as 95% with regular AC maintenance while saving up to 30% on electric bills, according to the Indoor Air Quality Association.
If you're a homeowner with an air conditioner, you should know how and how often to perform preventive maintenance tasks on your AC unit. Most homeowners can do some of the following simple tasks. Others will require an AC technician.
DIY AC Maintenance
These tasks may seem minor. But neglecting these tasks could cause costly damage to your AC unit.
Change the Filter Regularly
You know to change the AC filter regularly, but this is one of those tasks that can get overlooked without a reminder. A dirty filter can cause your unit to work inefficiently and, in some cases, freeze the coil and even damage the unit.
Don't lose your AC unit by neglecting such a simple task. Put a monthly reminder on the calendar.
Keep the Compressor Free of Debris
Regularly clean any debris from around the outdoor compressor that could be blocking airflow. This is especially important after mowing or other lawn care that may throw debris onto the unit. Also, keep any surrounding branches or shrubs trimmed back away from the compressor.
Use a garden hose (not a pressure washer) to spray down the compressor occasionally.
Perform a Regular Visual Inspection
Make sure the outside compressor sits level on the ground. Over time, the ground beneath the compressor can settle. Use shims to level it as necessary.
Inspect the fins that surround the outside of the compressor. These are the thin metal slats. If any are bent, gently push them back into place with a knife. If you are afraid you could damage them, an AC technician can do this at your annual inspection.
Check the evaporator drain for blockage. Call for an AC technician, such as the experts at wallyfalkes.com, if you think the drain is blocked.
Professional AC Maintenance
Whenever you notice something wrong in a visual inspection of your AC unit, or it simply isn't working as well as it usually does, you should call an AC technician to take a look. A delay could cause a minor issue to become a more significant, more expensive issue.
Also, even if everything seems to be working just fine, schedule an annual inspection of your AC unit. An AC technician will check and fine-tune things that can prevent problems from occurring in the first place. The cost of maintaining an AC is well worth what it can save you on AC repairs.
Schedule an AC Inspection
If you don't know when your AC was last inspected, call and make an appointment. A technician can also show you how to do those simple tasks that should be performed between AC inspections.
Preventive AC maintenance is almost always cheaper than AC repairs and definitely more affordable than replacing an AC unit.
Get more tips for your AC and other home issues by visiting our Home Improvement section.