Balcony Design: How To Turn Your Balcony Into A Small Garden?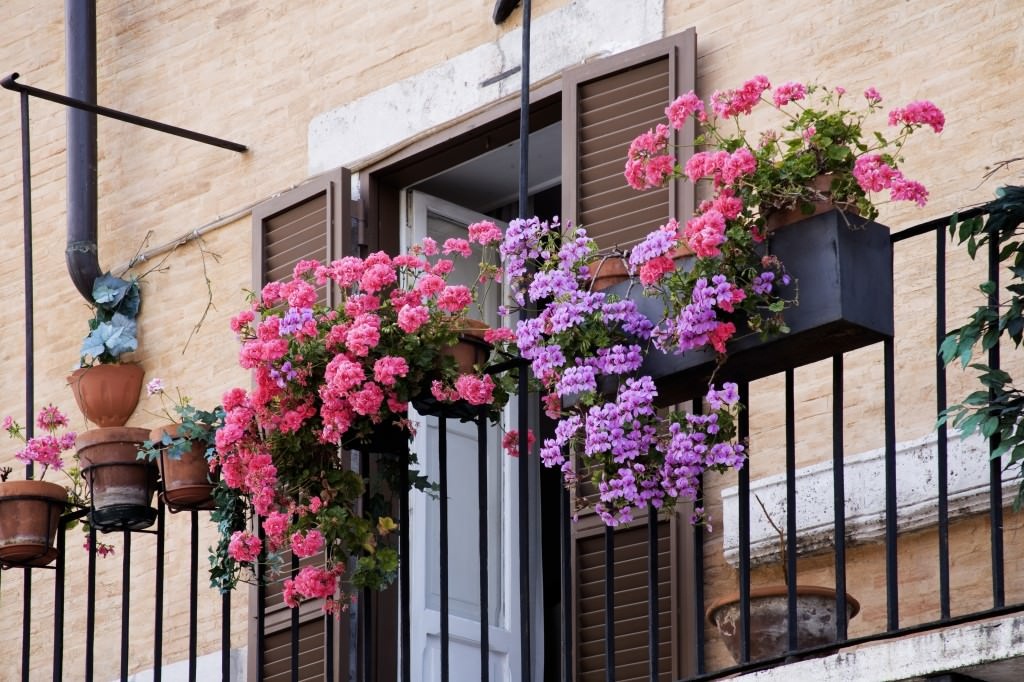 Are you living in an apartment? Did you always want a small garden for yourself but there isn't enough space? Do not worry! As cities are getting more urbanised, the residential places are getting reduced in size. As a result, people are unable to have their own little garden at their place. However, if you have a balcony then you can turn it into a mini garden yourself. All you need is an appropriate balcony design and you're good to go. A balcony garden is not only aesthetically pleasing but it also has a therapeutic element attached to it. Here are some easy as well as affordable ideas to turn your balcony into your personal garden:
Before you start buying plants for your balcony, you have to make sure that you know the condition of your balcony properly. It not only burns a hole in your pocket in order to buy all kinds of plants for your balcony but it is a waste of effort. Each plant is unique and you should know whether a plant will be able to survive in your balcony or not. There are some plants which are more used to sunny balconies and will thrive in a sunny climate. Other plants like a little bit of shade so a sunny balcony will not do the job for it. The balcony design plays a critical part when it comes to choosing the plants. If your balcony is on the top floor, it will get more amount of sunlight. In such cases, it is better to choose growing plants such as a small lemon sapling in a pot. However, if you live downstairs, it is very likely that your balcony gets a lot of shade as it is blocked by the neighbouring buildings. It is better to choose plants such as ferns which do not require a lot of sunlight to thrive.
Different Plants For Different Balconies
It is very important to know the different kinds of plants for different balconies. In case of a balcony that has a lot of shade, you can opt for succulents, orchids and African Violets to incorporate in your balcony design. If your house is located in a place where it often gets windy, it is important for you to get more strong plants for your balcony. Plants such as orchids won't be able to survive strong winds. Always choose a plant that does not have a thin stem when it comes to choosing for a windy balcony. The ideal choices will include crotons, cacti and succulents. The type of sunlight that your balcony gets is also important when it comes to choosing the plants for your little green space. In balconies that get a lot of harsh sunlight during the afternoons, Bougainvillea is the ideal choice. For a balcony that catches the morning sun, it is ideal to choose plants that require some amount of shade in order to grow. The morning sun is much milder and the ideal choices for such a balcony are lilies and Begonia. If you have an enclosed balcony design, it is better to choose indoor plants such as aloe vera, English ivy. Since the air circulation is low, these plants will be able to survive that environment and will also be able to purify the air.
In order to create the perfect balcony garden, you have to know your balcony and the amount of space that you can work with. This will lead to choosing the right balcony design and layout for your personal garden. In case you have a small apartment, it is better to opt for a more space saving option such as a vertical garden. It will not only make your apartment look pretty but will be able to fit into a small amount of space. Moreover, you can use drip irrigation in order to get a low maintenance routine for your balcony garden. In case you have a huge balcony, you can explore more options such as a pergola. A big balcony can also be turned into a cosy environment by surrounding the place with potted plants and keeping seating arrangements in the middle. Another idea for a small balcony is to get more potted plants that are small. It will help you to save space and get more plants for your balcony. You can even arrange such tiny pots on a shelf or a table in your balcony. You can add creepers to your balcony in order to create a partition.
It is better to consult an interior designer if you want your garden to have a professional look to it. Each balcony is different and only after inspecting it properly, you can turn it into your perfect little garden. Your balcony garden should be a reflection of your own personality.