Benefits Of Heated Towel Rail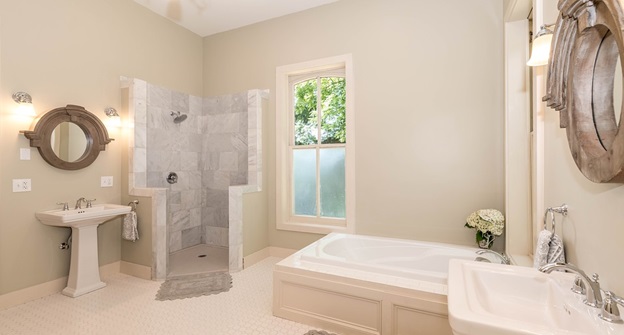 In the winter season, everyone needs their towels to be warm after the shower. Heated towel rails will help you to fulfil your needs. It keeps your towels dry and warm and in some model, even the bathrooms are kept warm with the help of heated towel rails. In olden days it was considered as one of the luxuries but as days passed it became one of the needed items for all the modern bathrooms. It adds extra style to your bathroom. The cost of the heated towel rail is moderate so that all range of people can buy this for their personal use.
Heating system:
Electric, Gas, and Hydronic are the three types of heating systems commonly used in the heated towel rail. Out of these three electric heated towel rails are preferred by most of the people. In present technology the towel rails are independent and they can be used only at the time needed. For independent operation, they are connected to a separate thermostat and a special on-off switch.
Types and material:
The three main types of heated towel rails are ladder rail, free-standing rails, and individually heated towel rails. Heated towel rails are made of different materials. Some of the commonly used materials are stainless steel, chrome, nickel, copper, and brass. But from the customer surveys, it is identified that people always prefer to use stainless steel and chrome heated towel rails because of the good look and affordable cost.
For normal bathrooms you can use chrome type it will give you a modern look but because of heat after a few years the material may peel or it can form a bubble on its surface. The performance and the durability of the stainless steel heated towel rail are very good compared with the other type. Stainless steel holds heat for a long time so we can save energy. There are two types of finish in the stainless steel heated rail they are brushed and polished rails.
At present people are showing interest in buying matte heated towel rail because of the modern look and it can be matched with all types of interior colour.
Size:
Based on the requirement and the size of the bathroom you can select the size of the heated towel rail. If you are in a small family then you can purchase a small size rail. Try to buy correct size rail because if you are buying large size rail for a few towels then it might end up wasting the energy. If you buy a small rail for many towels then the performance of the rail will not be up to the mark. Instead of cloth driers, towel rails can be used to dry clothes.
Wiring Type:
There are two types of wiring system used in the heated towel rail. They are plug-in units and hard-wired units. Plug-in unit is similar to other electric appliances. In the hard-wired unit, wiring is done inside the wall and a timer or a switch is placed on the wall. Hard wired rails are very safe to use. Do not place the heated towel rail near the shower or bath place.