Benefits Of Raised Floor Systems For Your Office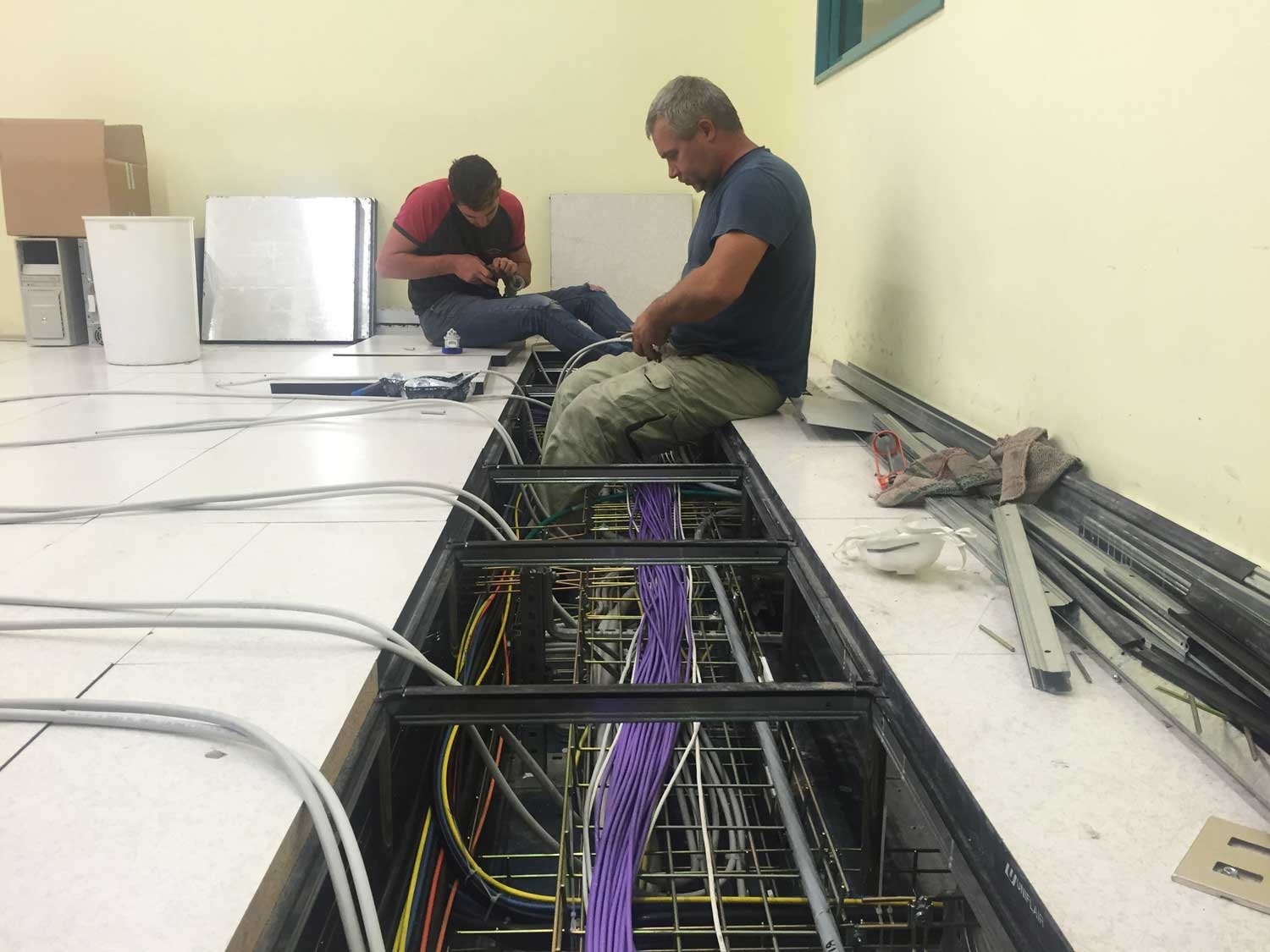 A raised floor system is a floor construction model that is commonly used in data centers as well as in other buildings such as corporate centers, casinos, and other offices. In this flooring system, an elevated floor is built over the concrete slab floor.
A raised floor creates an open space with a clearing of about two to four inches above the original flooring. The open space can be used to house electrical, mechanical, and cooling infrastructure. In data centers, it serves as a plenum space that facilitates air circulation. Elevated flooring minimizes the air needed thereby reducing energy requirement and ensuring better temperature distribution throughout the hollow space.
What are the benefits of raised floor systems?
Investing in a raised floor system has several benefits. Let's discuss its four main benefits.
Efficient Air Flow
Proper ventilation is crucial in any work setting to ensure that the workspace meets the standards set by the Occupational Safety and Health Administration. With a raised floor system, efficient airflow is guaranteed. Raised floor systems can be fitted with grated or perforated floor panels to facilitate direct airflow without disruption between inflow and outflow.
In data centers, corporate offices and clean room applications, raised floor systems prove to be beneficial as these work settings require continuous and efficient temperature control, laminar airflow requirements, air particle sizing, and contamination control measures.
This floor system may also be beneficial in leasable spaces where air conditioning is installed beneath the floor, especially when there is a need to eliminate recurring issues with excessive condensation from overhead HVAC systems.
Cost-effective Floor Reconfiguration
Every now and then, you'll be required to rearrange the layout of your workspace to accommodate the changing needs of your work. Raised floors reduce space churn costs by up to 50% since you don't have to replace the entire flooring in case there is a need to reconfigure the workspace.
This floor system allows workers to rearrange the floor layout with ease and less cost, as it won't require renovating electrical, mechanical and data outlets. Flexible floor plans are becoming very common nowadays because of the rapidly changing needs in work environments. A raised floor system can be very beneficial for multi-purpose spaces, such as those used for cyclical product exhibits, displays, and events.
In addition, a raised floor system allows you to use colored floor tiles to designate specific areas for certain purposes, for example, safety areas or equipment zones or process flows. In case you need to reconfigure the floor layout, you can simply rearrange the colored tiles.
Increased Floor Area
The most practical benefit of a raised floor system is that it increases available space by effectively situating bulky utility systems beneath the flooring. It helps saves space hence more free room for office equipment and staff. It also helps reduce the need for costly expansions.
With cooling, mechanical, electrical, electronics and other utility systems properly organized beneath the floor, routine preventive maintenance checks can be performed with ease at designated locations through movable access panels. It minimizes disruptions in the general work environment and prevents constrictions in the work area.
Resolve Uneven Floor Heights
With a raised floor system, you can provide a perfectly level work surface without expensive construction costs. This is especially beneficial if you're retrofitting a space with uneven or variable original flooring. Raised floor system ensures that your flooring meets the required standards.
Even flooring enables you to maximize the use of the workspace. This is particularly useful in highly-automated and high-load work environments wherein a perfectly flat floor surface is necessary. For example in industries where machinery or equipment are frequently moved, the need for even surface is vital. Any uneven or irregular surface could lead to disastrous and costly consequences. Perfectly flat flooring is also essential in work environments that require precision.
Furthermore, raised floor systems must be properly designed and engineered to ensure that they maintain structural integrity and a level surface that can withstand vibration and frequent use.
Final Thoughts
Considering the benefits discussed above, it's easy to surmise that a raised floor system is a great investment. Cress V. Diglio, an Orlando business broker, explains that in the long run, raised flooring can save you not only in construction costs but also time. This is especially true when you need to reconfigure the workspace layout (something that has become an inevitable thing nowadays). Raised floor system also results in overall efficiency in the operations hence increased productivity for your business.
All of these ultimately translate to better output and revenue. Because of these numerous benefits, raised floor systems are now becoming the new trend in workspace construction and design.