Benefits of Using Cleaning Equipment in Your Company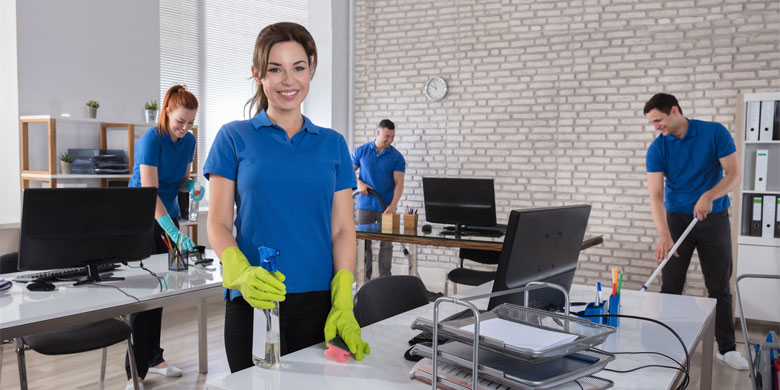 There has been a remarkable increase in demand for professional cleaning following the introduction of innovative cleaning services. However, it would be no good if a cleaning service lacked backup from the prevailing technological advancements. This has made most commercial cleaning services adopt technology in their cleaning equipment, thus simplifying cleaning. Check out the benefits you will enjoy from using cleaning equipment in your company.
Environmental Friendly  
Most manufacturers of commercial cleaning equipment or appliances consider environmental wellness. Therefore, they tend to develop cleaning equipment that inflicts no harm to critical environmental components like air and consumes little power. 
Proficient  
Most cleaning equipment is designed to clean a large area at once, making them very efficient. For instance, a warehouse sweeper once cleans several square feet of space. This elevates its efficiency compared to manual cleaning techniques by above 90%. Consequently, this saves you from acquiring physical labor, which can be costly and time-consuming. 
Easy to Operate and Low Maintenance Cost
Since the cleaning machines are specifically designed for cleaning only, they do not involve complex instructions regarding their operation. Besides, the manufacturers develop them as easy to use as possible, encompassing user-friendly LED indicators and essential switches. 
Additionally, this equipment requires low maintenance since cleaning regimes are not rough enough to cause wear and tear. With proper handling, you will be sure to use the equipment for a significant period.
Affordable and Widely Available
With the many and diversified manufacturers of cleaning appliances, you will indeed find a machine for your company. Again, various manufacturers will offer them for rent, allowing you to acquire them only when necessary. If you have a vast company or industry requiring regular cleaning, renting a cleaning machine would not be ideal. Therefore, you must buy a machine to make it available whenever you need it. Nevertheless, if your premises require cleaning every month, there would be no need to purchase a device. Hence, renting would be the perfect option.  
Moreover, since there are many manufacturers, it creates a competitive environment for making sales, thus lowering machine prices. 
Eliminates Cleaning Staff Management
If your company's premises are cleaned manually, you will have to employ cleaners to do this task. Consequently, you must inspect their work to ensure they do a proper cleaning. Incorporation of cleaning equipment helps eliminate the staff who add to the cost budget of your company. Also, manual cleaners are likely to fail to conduct maximum cleaning or get accidents like falls when cleaning. Cleaning equipment will allow you to clean your company maximally.
Also, manual cleaners may mishandle some devices in an office while cleaning them, interfering with their efficiency. However, manufacturers of cleaning machines will develop an apparatus suitable for cleaning specific surfaces or environments, eliminating destruction. For instance, a carpet cleaner will encompass soft brushes that do not destroy the fabric. 
In summary, you will enjoy several benefits when using cleaning equipment. These include cost and time savings, ease of operation, and proficiency.