Bookcase Designs Worth Your Taste!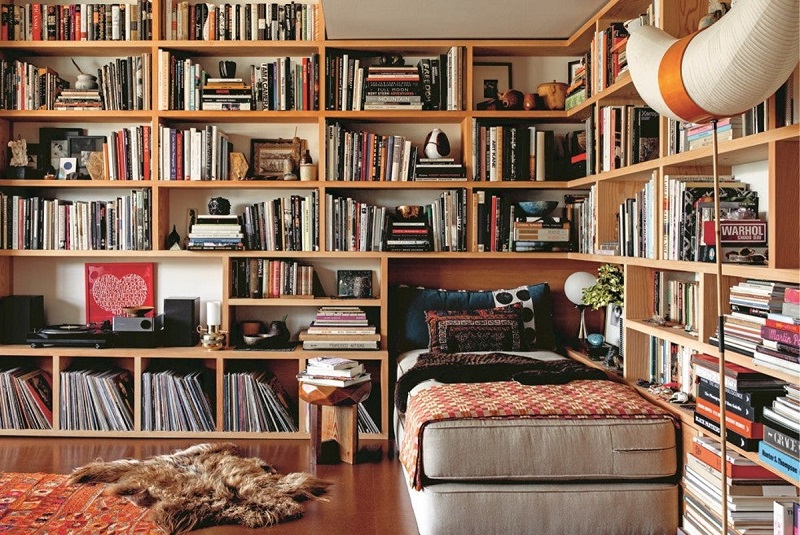 It is rightly said that "A room without books is like a body without a soul." The habit of reading books and novels is slowly fading away as people are spending more and more of their time being glued to their laptops and phone screens. However, if you have managed to save yourself from the negative side-effects of the smart generation and are still devoted to your novels, then you are most likely to have books strewn all over your place.
Having a beautifully crafted bookshelf displaying your books is an art in itself. It allows you to showcase your books in an arranged manner, and your guests can also go through your collection.
Now choosing the right kind of bookcase can be tricky as you have to consider the number of books you own and the color and decoration scheme of your house. If your house has a bohemian decoration, it will not go well with a bookcase with a modern touch.
To help you choose a bookcase to assemble and arrange your books, we will provide you with some ideas on designing your bookcase to make it look like a piece of art in itself.
If you are keen on keeping your books arranged in different nooks and corners of your house instead of assembling all of them in one bookcase, then you can get some ladder-shaped corner bookcases. You can display your favorite books on this case and also have a separate bookcase for other books.
You can also accessorize this bookcase by adding some plants, family pictures, and more. You can paint it dark brown or black or give it rustic color to add more beauty and color to the room!
This is a bookcase that looks best when it is attached to the wall. You can get a zig-zag-styled bookcase where you can keep some of your books. It won't hold many books; hence, it is best to keep some important books there.
This bookcase is ideal if it is built above a study desk, and you can keep your study or research books on this case. Hence, you won't have to get up again and again and hunt for the required book.
The tip is to paint the bookcase and study desk the same color to make it look appealing. Putting different colors on both of them can be an eyesore.
This is the most common bookcase that you are likely to find in most houses; if you have a mountain of books and need a proper bookcase to store all of them, it's best to get long and wide bookcase with doors.
Now, you can also add a bit of beauty to such a bookcase. If your bookcase has glass doors, then you can put some fake plants or framed posters carrying quotes regarding books inside the bookcase so that people can see the same from outside.
If you have a proper wooden bookcase, you can color it in whatever color you want to give it a colorful look.
If you are looking for some antique, beautifully crafted bookcase with doors, then you should pay a visit to auction houses in your city, and you will come across many of them.
Conclusion
Bookcases can be finely designed if you have an eye for them. A bookcase is a temple for your books, and you need to give a good deal of importance to it. Depending on the number of books you have and the floor space of your house, you can get a bookcase built for yourself from scratch.