Can I Sell My House To Someone And Buy It Back At A Low Price To?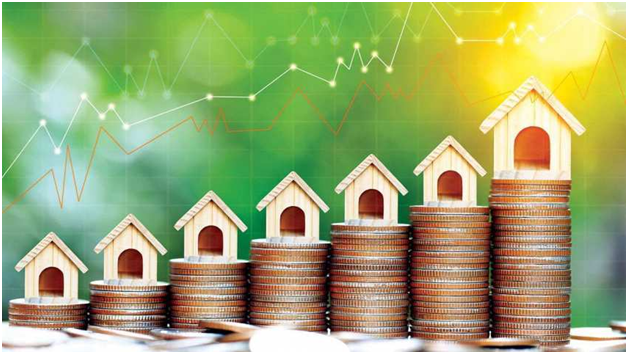 Published by: Jenn nawada
Are you wondering whether you can sell a house to someone but at the same time repurchase it later on? That is possible, but it can be risky, and you could face legal problems if something goes wrong. The tricky part is knowing whether you could buy it at a lower price.
Many factors could affect the property's price when repurchasing it when you put up sell my house for cash dallas tx. It depends on whom you sell the property to and how the property laws work on the property's locale. Find out how different factors play into repurchasing a property for a low price. If you want a safe solution to selling your house quickly, visit Selling.House.
Factors Affecting Property Sale And Repurchase
Handling Taxes
One of the first things you would think about is will the taxes still be the same when you repurchase the property? 
There is no guarantee that you will have the same tariffs to pay for or if you will have lower ones. That depends on the current owners of the property as well as the laws that exist in the local area.
If you know or are related to the people who bought the home, you could agree on how taxes should go with the repurchase. There are cases where capital gains are involved if a family member gives you back the property as a gift.
Getting Approval From Your Lender Or Real Estate Agent
People who have sold their house through a short sale and want to repurchase it need approval. It's because not having the proper permission is considered fraudulent.
Short sales require both seller and home buyers to sign an affidavit for an arm's length transaction. one can violate this if they reacquire their properties after selling it through a short sale.
Ensure that you have all the approval needed before repurchasing the property. Consult with your real estate agent beforehand to avoid any inconveniences.
Opting For a Buyback Option
You can do this if you find a financer or a company that will buy the property from you. You then sign an agreement to repurchase the house for several years. The amount of time you need to wait depends on your deal with the financer or the company.
Remember that not all companies that buy properties offer this option. You would have to inquire with the company and ask what their services cover. Always contact the companies and ask questions to avoid confusion once you deal with them.
You can also find companies that buy houses for cash to give you a fair offer for your property. These companies usually handle the paperwork and present you with offers that you can agree to or adjust. Companies like these are the best option to sell your house fast.
Do You Need To Seek Legal Advice?
In general, repurchasing a property is still a precarious move. Many local laws will be stringent on how you can repurchase a home from a buyer. Even though companies could help you, it is essential to do your research first.
When choosing a company you want to work with, read reviews first. Always check if the company has the service that you need. Read about what their previous clients have to say about their service. 
Talk to more than one if required. List down the companies that buy houses for cash that you are interested in and select one that works with your needs the most through the process of elimination.
It is vital to seek legal advice before contacting any company or people who buy houses. You have to be aware of the local laws in the property's area. 
One wrong move, and you might be crossing boundaries in real estate. It helps when you could clarify with a professional what you can and can't do with your property once it's sold.
Being Careful About Buying Back Properties That You've Sold
If you decide to trust buyback contracts, you have to ensure that you can trust the company you are contacting. Usually, they have to give you a copy of their terms and conditions. Make sure to ask for one if they don't mention it to you.
You should also get a lawyer to explain the terms to you. Your lawyer can bear witness to your signature on the documents given. Your legal aid is there to help certify that you have fulfilled your end of the agreement. 
That helps solidify your side when you want the operator or company to mortgage your property without going through high court.
It would be up to the court to reduce fees or to cancel fees charged to you by the company. They can also open an oppressive contract and waive or terminate it. 
That is why you must have legal aid to help you when things in the agreement might put you on the downside.
Reasons Why Homeowners Want To Repurchase Their Property
Some homeowners might have gone through the trouble and needed to sell their homes. A few years later, they return, hoping to repurchase the property they once called home. If you are one of those people, you understand the desire to help repurchase property.
Some utilize buybacks for tax benefits. When extra cash is used to buy back properties, you could defer capital gains once the share prices increase. That isn't recommended since it could be precarious. 
You can always ask advice from your lawyer on how you could go about repurchasing your home without accidentally breaking any law.
Then some people want a sure way to get their property back again after an agreed amount of time. You only have to ensure that you have the financial standing to repurchase property that you could sell at a higher value than before.
Whatever your reason to repurchase your property, you should always get sound advice. It's risky to engage in buyback agreements. Make sure that you have appointed a trusted lawyer to go over the documents handed to you beforehand.