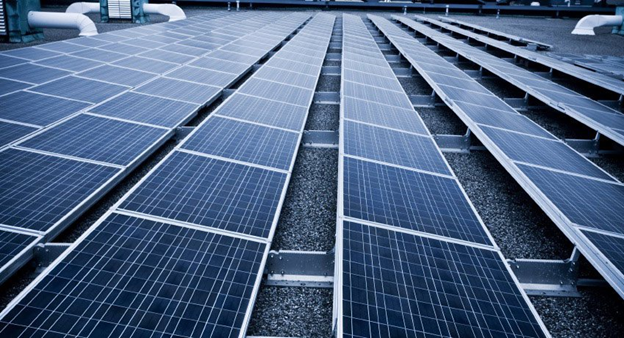 Colorado is becoming more open to solar energy. According to the Solar Energy Industries Association, Colorado has 2,130 MW of installed solar and is expected to grow by 3,819MW in the next five years. Colorado has over 6,000 jobs in its solar energy industry.
Solar energy is a great way to lower your electricity bills, save the environment, and even make money by selling excess electricity back to your local utility company. Colorado's warm and sunny climate makes solar a great option for generating and storing electricity. We'll be discussing the costs and benefits of solar energy, as well as ways you can afford one.
Colorado Solar Panel Cost
It is important to think about the cost of installing a solar panel. The cost of solar panels can be viewed in dollars per what. The Center for Sustainable Energy states that the average residential solar system cost is between $3-5 per watt. Although this may not sound like much, it adds up to $15,000-25,000 for an array of solar panels before rebates and tax credits kick in. Solar panels typically payback in six to nine years. There are often incentives offered by your local utility, including federal tax credits and state or local incentives.
Why Choose solar energy?
Lower Energy Costs
Many people choose solar power to power their Colorado homes because it offers lower energy costs. Energy costs are subject to rapid change and can increase over time. Solar panels are a great way to reduce your energy costs. Solar panels can also increase the value of your home, as many people consider it a benefit. While the upfront cost of solar panels is high, homeowners often find that they are worth it in the long term.
Energy Independence
Extreme weather events could pose a threat to the electrical grid. The U.S. According to the U.S. Energy Information Administration, U.S. customers were affected by nearly eight hours of power interruptions in 2020. You can keep power going even when the grid goes down if you have a battery to charge your solar array.
Go Green
People are also attracted to solar because of its environmental benefits. Solar energy is a green source of energy, so you can reduce your carbon footprint. Solar can even be used to power an all-electric heating system. This means that you won't have to rely on natural gas for heat. Installing solar panels is a great way to make a difference for the future of our planet.
Colorado solar panel incentives or rebates
Although solar panels may seem expensive at first, rebates and incentives can offset some of the costs. For home solar, there is currently a federal tax credit. For solar panels installed on a primary or secondary residence, homeowners are eligible to receive a 26% tax credit and 22% for systems that were installed between 2020-2022. This credit expires in 2024 so make sure to get your solar panels installed soon. There are no maximum limits to this tax credit.
Colorado offers incentives and rebates to homeowners who install residential solar panels at the state level. Through DSIRE, you can search a database that displays the current Colorado solar energy incentives or rebates. You may also be able, depending on the utility, to sell excess solar electricity back to them. This is called net metering. Xcel Energy offers a net energy metering program. However, you must apply for the program.
Do I Need To Buy Or Lease Solar Panel?
You can save more money by purchasing instead of leasing if you are looking to save money in the long term. The Office of Energy Efficiency & Renewable Energy estimates that solar panels can boost your home's resale values by $15,000. An array that costs between $15,000 and $25,000. could increase your home's value by up to $20,000 per year. It might not be worth it to lease an array. Leasing allows you to have solar power for more people and families. It's important to understand that leasing might not result in the same savings or some incentives or credits.
Are you unable to afford Colorado solar energy? Or are you unwilling to spend the full cost upfront for a solar array? You might consider a Colorado community solar program or a shared solar program. Community solar provides solar power to multiple homes through off-site panels. The solar array can then be purchased or subscribed to by individuals.
Colorado Solar Panel Companies
The number of companies offering solar panels has increased dramatically as home solar has become more popular. Colorado is a great place to locate solar panel companies, as it offers tax credits and other incentives. SaveOnEnergy has many resources and guides that will help you start your search for Colorado solar panels. It should not be difficult to find the right Colorado solar installer for your home.
You should consider the following important factors when installing solar panels
There are many factors that could affect the reliability of your solar panels. The viability of Colorado's solar energy can also be affected by the location.
The roof of your home is the most important thing to consider. It might not be suitable for a solar array if it is an older roof. Also, the angle of the roof should receive enough sunlight to allow the array to store power.
Colorado has a lot of sunshine. To receive it, however, you must be in an open area. You might have to deal with heavier snow if you live higher up in the mountains.
To see if a solar array can be installed on your roof, you will need to consult the HOA. It might be necessary to get approval before you can install it.
This post was written by Daniel Massaad, owner and expert solar technician at Energy Solutions Direct! ESD is the top choice for Solar companies in Denver! Our licensed and certified contractors are masters of their craft; with years of experience servicing the great Tampa Bay area and beyond, the choice is simple. ESD excels at offering you the best in solar value!