Common Log Home Problems and How to Avoid Them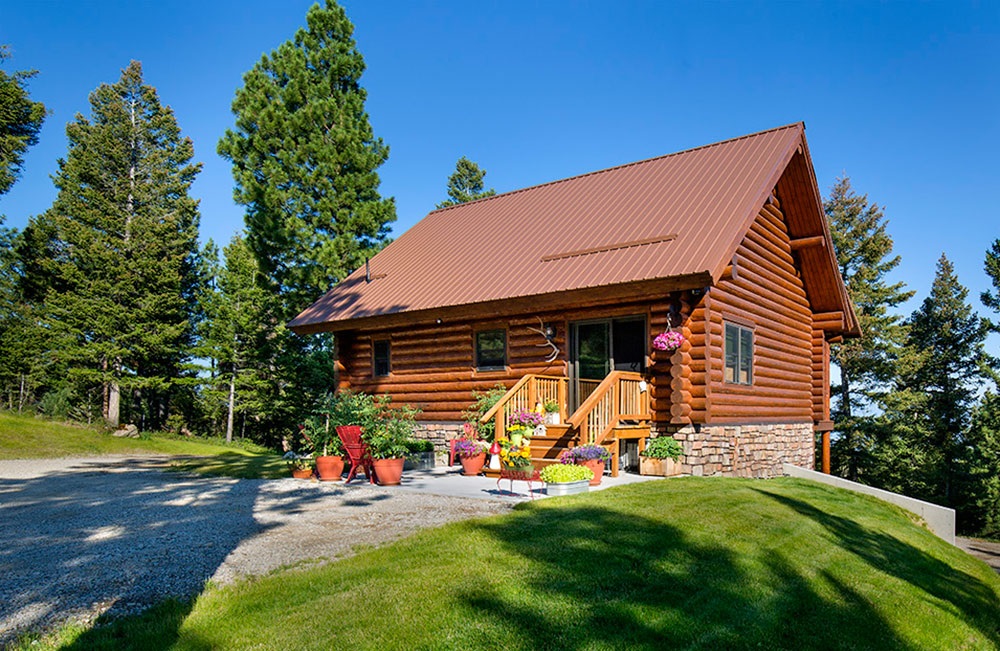 More and more people are embracing the fulfilling experience that log cabins can provide them with. In recent years, log cabins have become good options for permanent residence and not just vacation homes.
Performing regular maintenance and keeping the structure of a log cabin in check has become very important for owners who want their cabins to last for a lifetime. If you've just built yourself a log cabin or are looking into it, keep in mind the following most common log home problems and ways to avoid them successfully.
The Issue of Moisture
Obviously, log cabins are made of wood. Even though this wood is typically very durable and resilient, it simply can't deal with the moisture and humidity of the elements on its own for years on end. In order to prevent mold, stains, and rotting, it's crucial that you schedule regular cabin maintenance and check-up at least once a year.
It's true that moisture is the biggest enemy of log cabins but it's also one that can be easily prevented with adequate practices and interesting tricks.
Never put plants and bushes next to the walls of your cabin! As they attract moisture, their proximity to the wood can cause moisture damage. Instead, plant your greenery at least 6 feet away from the walls.
Remember that your log home needs adequate protection from the rain. You can use the gutters and overhangs to divert the rain from your cabin's structure. In case you live in a very wet climate, trenches could also help.
Make sure that you maintain the cabin's sealing regularly. Essentially, you should engage in cleaning and staining as necessary, and fix any chinking as needed. After strong rains, remember to go around your log home and inspect the walls and windows to see whether the caulk needs to be updated or replaced. This will prevent the moisture from ruining the wood and it will also boost the efficiency of insulation.
The ground area of your log home is the most susceptible to moisture damage. This is why it's paramount to build at least a 2-feet tall foundation that can drain and dry easily. You should still clean up the ground logs and the accumulated dirt and debris from time to time.
Dealing with Insects and Critters
There are plenty of insects who find wood extremely appealing, such as beetles, termites, carpenter ants and bees, and so on. These tend to make small holes in the wood as they eat away at it. What's more, critters such as mice, raccoons, squirrels, and woodpeckers can also cause considerable damage to the logs. The professionals at Timber Living provide top-quality wood, but you should still know what to do in case these animals threaten your peace. 
In order to keep the insects at bay, you should also keep moisture and rot at bay. As mentioned, clean your ground logs of any debris and keep your plants at an appropriate distance from the cabin walls. When it comes to carpenter ants and bees, you can get rid of them with specialized kits and treatments.
If the insects are not a threat to your log home, woodpeckers won't be tempted to peck at your logs. To get rid of the raccoon problem, make sure that there's no space in your cabin that they could get through. Also, never leave dog/cat food or garbage out in the open in your garden. 
This also works well with keeping mice uninterested in your log home. As far as squirrels are concerned, make it a point to prune your trees and get rid of the tree branches that are too close to your cabin. If you want a bird feeder, use a rotating one, or place it farther away from your home.
Direct Sunlight Can Also Be Damaging
UV rays from natural sunlight can break the wood surface, which facilitates the rotting process. In order to prevent this type of damage, do your best to create an adequate shade in the areas of your home that are most exposed to direct sunlight. You can do this with trees as well as shade sails and overhangs. Furthermore, make it a point to update and maintain your staining treatment regularly.
Living in a log home can be a wonderful and mindful experience if you accept the responsibility that comes with owning a log cabin. All it takes for your home life to bloom is for you to stay on top of periodical maintenance and smart log home practices.