Five tips to buy a condominium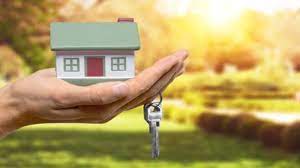 Whether you are buying a condo for the first time, or you are an experienced condo buyer, you must keep a few things in your mind. To get the best of your amount, here are the five top tips for you-
Proximity and quality of schools
Many of the times, the value of a property sits high due to the presence of some famous infrastructure around the residence. If you are a parent then you must have kept a good school near your condo as a priority. If you don't have kids now, then often it's good with a future perspective to have it in your neighborhood. The resell value of your unit will remain high due to the presence of excellent schools around you. Amber Sea free hold offers you great proximity to numerous schools and universities. Some of them are Ivy kids Preschool, Tanjong Katong Primary school, CHIJ, Kong Hwa School, and Tao Nan School.
Condo unit exposure
In the list of your hot topics, the unit exposure must have been kept at a lower place. But it is a serious fact to be considered. Just check which direction does your window or balcony faces? The natural sunlight should have enough space to enter your living space. It doesn't only reduce your hydro bills but can also help to lower heating bills on cold winter days.
The same goes right in the case of summers when you can feel cool winds simply by standing at your balcony.
Floor
The higher you buy, the more you will have to pay, and the more you get while reselling it. If the view is amazing, you will have a peaceful and unique living space that will be a topic of discussion among you knows.
Apart from views, there are several benefits if you choose an upper floor to live in. They may include less noise pollution, fewer rodents and mosquitoes, and more privacy and security.
Appliances and equipment
This aspect has a lot of variability's. Condos may differentiate a lot based on their equipment and appliances. High-end condo appliances add a special touch to it and create a beautiful image in the minds of buyers. Of course, no one wants to have used and wore away appliances after paying that much.
Development plans for future
The price of the condo will be greatly dependent on nearby developments and future development plans. It's a good idea to purchase a property near to MRT station. For example; look at the Amber Sea condo for sale. Some of the nearby MRT stations near Amber Gardens are-
Tanjong Katong( TE)
Paya Lebar(EWL, CCL)
Dakota ( CCL)
Proximity to other places of interest
Healthcare, shopping complexes, retardants, and green parks are some of the basic needs of a human. More or less, everyone uses these places. Are you ready to drive long routes during a health emergency? Obviously not, so it provides an extreme peace of mind and comfort when you know that you will be there in minutes.