Four Reasons to Choose Custom Cabinets Over Standard Ones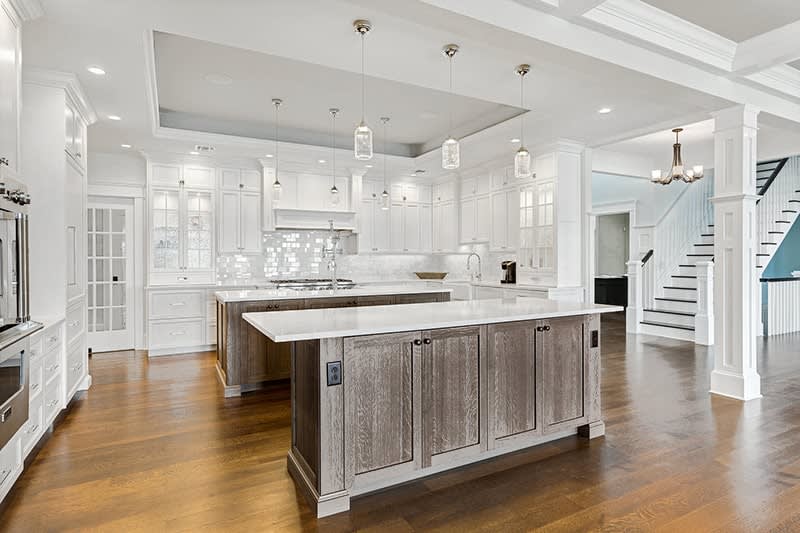 Whether you want to completely overhaul your kitchen or only replace some cabinets, you need to know some things about getting custom cabinetry from a reputable builder. Because the kitchen is your home's heart and the most frequently used space in your house, you must plan out your renovation carefully. By being aware of your cabinetry options and working with a reputable cabinet maker like Armoires En Gros, you can make your kitchen functional and stunning as well as avoid frustrations over the final results. Custom cabinets can benefit your renovation in many ways:
Give Your Kitchen an Updated Look
Adding cabinets to your kitchen from a reputable cabinet builder during your renovation will ensure you get units made according to your preferred design and style. You can pick the kind of materials to use along with the colour, stain, knobs, handles, and finish. 
Standard cabinets you can purchase from home improvement stores are often cheaper than custom cabinets. However, they will be costly in the long run when you have to replace them frequently. Standard cabinets are made to fit common dimensions and have standard looks. But custom cabinets are made to your design and style specifications, ensuring your kitchen gets the facelift it deserves. 
They are Made to Last
Cabinets made by custom cabinet builders are made to last. Builders use only high-quality materials when making them. Custom cabinets fit perfectly into your kitchen and home as well as designed to complement your lifestyle. You can add the details and features you desire like wine racks or drawers. When you buy custom cabinetry, you can control the entire process as you pick the features, materials, and design. 
They Can be Made to Fit your Lifestyle
Custom cabinets are designed to fit your interests. If you love to cook or have a big family, your kitchen can be designed to have all the features you want. Also, your cabinets can be made to suit your height. Your cabinet maker can make lower drawers that tend to pull out as stepping tools, letting you reach the higher units or creating countertops with a height adjusted to your preference.
Give Your Kitchen Improve Aesthetics and Performance
Custom cabinets are made to suit the specific measurements of your kitchen. Because of this, they look better in homes. Everybody likes to add their personal style and colour to their kitchen, fitting everything into awkward corners and getting lots of convenient storage. With custom cabinets, you can maximise the space available in the kitchen.