How Can You Tell If Your Roof Is Damaged By Hail?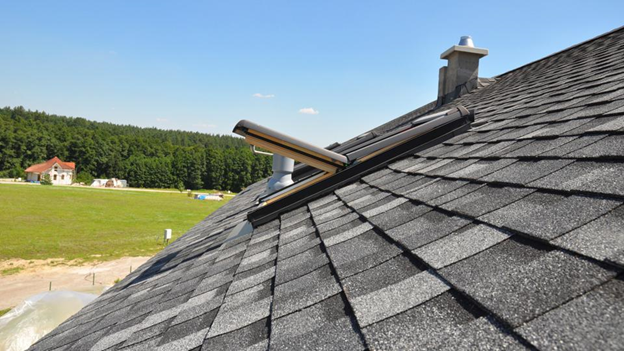 Hail damage can cause severe damage to your roof. Even the smallest hail damage can cause shingles to crack and leakage on your roof. How do you spot hail damage to your roof? Hail damage to your roof can be difficult or easy depending on how big the hail is and the materials of your roof.
Here are some ways to find out if hail damage is occurring on your roof.
Comparison Of Hail Size With Roofing Material
It is important to consider the hailstone's size as well as the material of your roof when determining hail damage to your roof. A hailstone measuring 1 inch can cause damage to 3-Tab organic roofing shingles. To damage 3-Tab fiberglass roofing shingles, hailstones of 1 1/4 inches would be necessary.
It is best to have your roof inspected for hail damage, especially if hailstones exceed 1″.
Impacted Outdoor Items
Before you climb up onto your roof, check for hail damage. Hail damage may also be visible on your roof's siding, windowsills and A/C unit. You might be able to spot hail damage from below, such as dented gutters or downspouts, downspouts, and gutter screens. Hailstorms can also cause hail damage to your home's painted surfaces, including chipped paint and damage to wood surfaces.
Roof Damage
After you've inspected the area around your home or business, it's time to climb onto your roof to inspect for hailstone damage. Once you are on the roof, inspect for any damaged or impacted surfaces. To clean a chimney cover, run a piece of chalk sideways. You may find darkened areas or unusual shapes where chalk has been applied.
It is important to examine the roof material. Hail damage can vary depending upon the material of your roof. These are some things you should be aware of:
Asphalt Shingles – Loose or knocked down surface granules
Wood shingles – Chips or Splits
Clay and slate cracks or gouges
Metal Dents, dings, or concave surfaces. Placing a piece of chalk on the damaged area can help you spot it.
All Star Roof Repair Can Help
All Star roof repair contractor Grayson County TX can assist you if your roof has suffered hail damage. Since 1990, our family-owned and operated company has provided award-winning commercial and residential roofing services. The hail damage assessment and inspection is free of charge by our roofing specialists. Our roofing experts will inspect your roof for hail damage and provide a report with recommendations for repair or replacement.
Other roofing services are also available:
Hail, Hurricane damage repair and windstorm damage
Metal, asphalt shingles and tile roofs
Flat/low-slope roofing installation
Roof replacement
The Maintain and Sustain program covers roof cleaning, leak detection, and ongoing maintenance services.
Schedule Our Services
This post was written by a roofing specialist At All-Star Roofing. We offer the best roofing in Tampa. We are a family-owned and operated roofing business, and we strive to be the best in our industry. Our family has been in the Tampa Bay area for over 60 years, and our objective has always been to provide roofing services at a fast, reliable, and competitive rate. All-Star has a tradition of quality workmanship, servicing residential and commercial properties.