How to Choose a Deck Contractor: The Complete Guide for Homeowners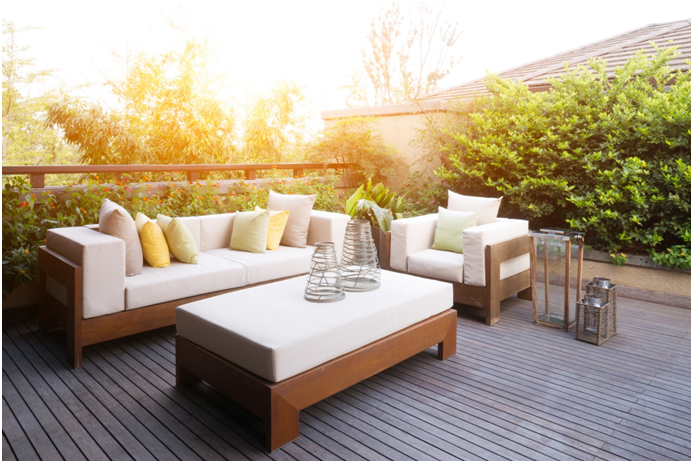 When you live in a place like Hawaii, you tend to spend a lot of time outside. Yet, while relaxing on beaches and hiking up mountain trails provide amazing experiences, you might also enjoy spending time at your own home.
To enjoy Hawaii's exceptional weather, however, you'll need outdoor living space. If you don't have a deck yet, now's the time to make it happen. Here, you can BBQ, read a book while basking in the sun, or enjoy the company of friends and family.
But how do you choose a deck contractor? How can you find the right professional to make your vision come to life?
We're here to provide answers to your questions. Keep reading for everything you need to know to pick through your options for deck contractors.
Get Advice From Other Homeowners
If you have friends, neighbors, or family members with admirable decks, ask them who they hired to create the masterpiece. Do they have a recommendation for a licensed deck contractor? Did they enjoy working with the builder?
If you don't know anyone personally, try asking for recommendations on Facebook. You can pose your question to your friends and followers who live nearby. Alternatively, join a community page and ask for recommendations there.
Read Online Reviews
Once you have a few options for deck contractors in mind, do a little more research to verify their reputation in the community. Reading online customer reviews can help you choose a deck contractor who won't let you down.
Learn all about their methods, efficiency, communication habits, and customer service skills. Do most of the contractor's past customers recommend his or her services?
Visit https://deckmastersak.com/hawaii/ to see a deck builder with the types of reviews you should be looking for. This deck contractor also has a page dedicated to showcasing their previous projects. This can be a helpful tool to identify the right contractor for the job.
Verify Their Credentials
Of course, hiring a licensed deck contractor is important, but they also need to be fully insured. Choose a deck contractor that carries liability insurance.
During the course of their work, this insurance policy will cover any accidental damages to your home or property. This could be anything from a broken window to scratches on your vehicle.
However, another qualification you should consider is the deck builder's experience. How many years have they been in business? What industry knowledge and expertise do they possess?
Consider Their Costs
Finally, don't forget about your deck construction budget. Not all deck builders have the same fees. Choose a deck contractor at an affordable price.
However, remember that saving money isn't the most important aspect of hiring a professional contractor. You need to verify their qualifications and reputation. Saving a few hundred dollars isn't worth the shoddy work of an inexperienced contractor.
Do You Know How to Choose a Deck Contractor?
Are you ready to choose a deck contractor now? We hope this article helps you come to the right decision. Apply the considerations listed above and you should have no problem finding the right professional contractor.
And if you're looking for more homeowner tips and home improvement advice, look no further. This blog was created to provide homeowners like you with the knowledge they need to perfect their living spaces.