How to Clean a Gutter Like a Professional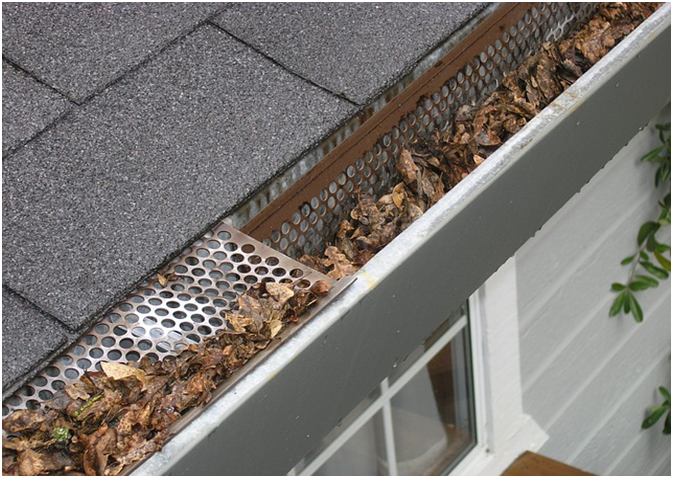 Every home has rain gutters, which are important structures that move rainwater away from your house and into the ground. But just because you've had them correctly installed doesn't mean you can leave it alone.
In fact, it's important that you clean it at least twice a year! So if you haven't been, there's no better time to start than now.
Need some help though? Then read on to find out how to clean a gutter like a pro!
Prepare First
Before you get started on cleaning a gutter, you have to prepare first.
Wear long-sleeved clothing and put on some rubber gloves. You'll also want to put a tarp underneath your gutter so your landscaping is protected. Also, get a gutter scoop.
You'll need to get up and down safely, so don't cut corners here. Get a sturdy extendable ladder and place it on a hard and stable surface.
If there are landscaping rocks around, make sure you clear the area before you put the ladder down. If needed, you can make use of a ladder stabilizer.
The best option is to have a helper hold your ladder to make things as safe as possible.
Scoop Out the Gunk
Once you're up on the ladder, use a gutter scoop and shovel out all the gunk that's built up in your gutters. Because you've laid out a tarp underneath, you can get to work and let everything drop down.
Spray Down Your Gutters
When all the buildup's been scooped out, there will still be some remaining debris in there. Grab your hose and spray your gutter down to get rid of everything. Make sure you spray the inside of the downspouts as well, to ensure it's all clear in there.
Take this chance to see if you notice any leaks.
Clean Up
Now that you're down, step down the ladder. Grab the tarp, bundle it up, then dispose of the debris in your trash can. Spray down the tarp to clean it off then leave it to dry before you put it away.
Call in the Actual Pros
There may come a time where you don't have the time and/or energy to clean a gutter on your own. And that's ok! In that case, you can call in the pros, such as Above All Gutter VAC.
Not only can perform gutter cleaning, but they can also inspect your gutters for free. From there, they can make any repairs if needed (with your approval, of course).
Know How to Clean a Gutter Spotlessly
Now you know how to clean a gutter quickly and efficiently.
But don't feel guilty if you ever need to call in a professional. Sometimes, we just need a break from life, and it's perfectly acceptable to have an expert do something for you if you need to!
For more home improvement tips, make sure you check out our other posts!