How to Get Rid of Rats: A Guide for Homeowners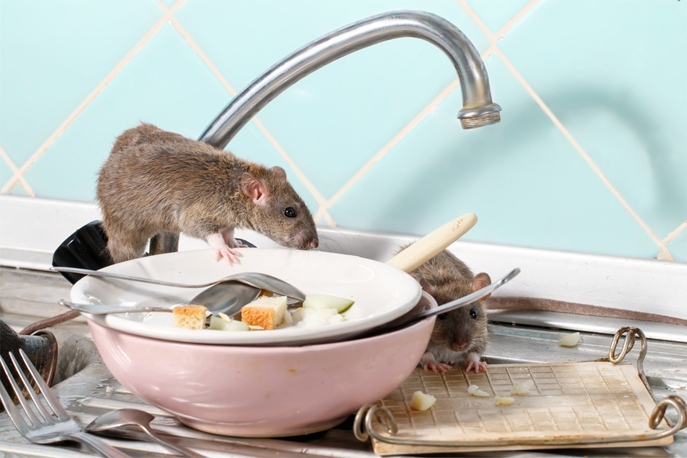 Rats can spread more than 30 different diseases. For one thing, it's not uncommon for them to transmit bacterial infections through bites or scratches.
Direct contact with the rodents and their feces can also cause illness. For instance, it can cause leptospirosis, a serious infection that can sometimes be fatal. Given that, it's important to treat rat infestations as soon as possible.
Do you have a rat problem at home? Looking for some tips on what to do? If so, you're at the right place.
Keep reading for a guide on how to get rid of rats!
Remove Their Living Spaces
If a rat has nowhere to live, it's likely to move on. This means you have to clear all the clutter in and around your home.
Keep the perimeters clear of junk and debris and cut back any tall grass and weeds. You want them to be at least 12 inches away from the building walls. If you must keep lumber in the yard, store them at least 18 inches off the ground.
And be sure to cover all crawl spaces with steel mesh. You also want to seal up any gaps or holes along the exterior. Pay extra attention to the vents, windows, and doors.
Remove All Food and Water Sources
Eliminate all potential food sources. Keep your food in metal or plastic containers with tight lids and do the same with your garbage.
Clean up spilled food right away and don't procrastinate when it comes to doing the dishes (dirty dishes attract various household pests). And if you have pets, be sure to remove their bowls after feeding; don't leave them out overnight.
Bird feeders should also be kept away from the house as they can provide the rodents with a water source. Consider using squirrel guards if necessary. That'll prevent rats and other rodents from gaining access to the feeder.
Use Rat Traps
There are various types of traps that you can use to eliminate rats from your home. For example, you can use snap traps.
All you need to do is place a small amount of peanut butter on the bait pan. Once you've done that, place the trap next to the wall (rats tend to run next to walls for safety). Don't leave them in the center of the room as they're unlikely to roam out into the open.
And remember to be patient. It can take the rats several days before they approach a trap.
Keep in mind, however, that traps may not always be enough. Depending on the size of the infestation, you may need to hire professional pest control services (click here for an example).
Knowing How to Get Rid of Rats
And there you have it—a guide on how to get rid of rats. As you can see, there are various things that you can do to prevent them from living in your house, from cleaning up clutter to using snap traps.
Did you find this post helpful? For more articles like this, be sure to check out the rest of our home section!