How to Have a Beautiful Lawn: 5 Effective Tips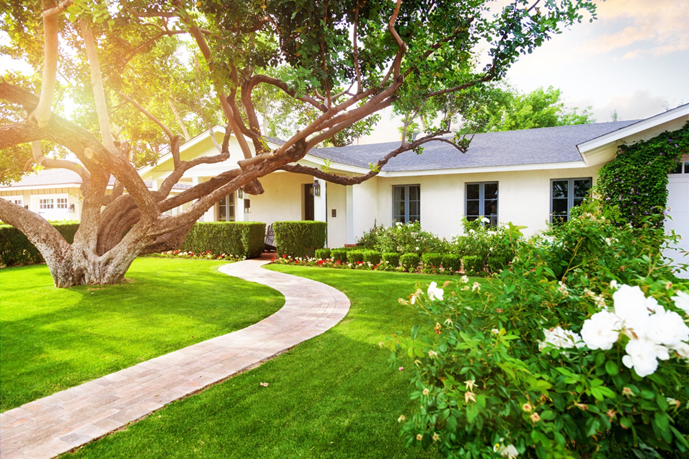 Did you know that 77 percent of homeowners care so much about their lawn that they go out of their way to create beautiful gardens and landscaping details?
The first thing you will notice about any home is the yard. Because of this, it's vital for many people to know how to get a green lawn and have their yard look its best. To get a beautiful lawn, there are certain things you will need to do.
What are they? Read on to learn five things you can do to be sure you're caring for your lawn in the best way possible!
1. Cut Your Lawn Regularly
One of the most important things to do regularly is to cut the lawn so the grass doesn't grow too high. This helps prevent a wild look that many people don't particularly like and helps the grass grow its best.
Even cutting your lawn regularly can't take care of all issues that might crop up. So if your yard needs some TLC, check out Rdslawncare.com to see if hiring a professional service can get your lawn back on the right track.
2. Water Your Lawn
Many people think watering your yard isn't a necessary part of caring for your lawn. If you want lush green grass watering it is crucial. Most places don't get enough rain for the grass to thrive on its own.
If you notice the grass starting to turn yellow or get brittle, watering it can make a big difference!
3. Control The Weeds
Another one of the best lawn care tips is to get rid of any weeds throughout the yard. Weeds can quickly overtake grass if they aren't removed. They can grow so much they overtake the area or steal water and nutrients from the soil that the grass needs to thrive.
4. Aerate Your Lawn
Taking the time to aerate your lawn is something most people don't do. Aerating involves removing small pieces of the soil using a special tool.
This helps leave gaps that allow more oxygen and water to flow in. Plus, if you use fertilizer, this helps it get in deeper too! All of this will help the grass get everything it needs to survive.
5. Keep Your Yard Free Of Objects
If you keep objects in the same place on the lawn for an extended period, the grass underneath will die because it's not getting enough water, oxygen, or sunlight.
If you have items in your yard that need to be outside, like trampolines, wheelbarrows, potted plants, etc., an easy fix is moving them around periodically. This gives the grass enough time to recuperate.
Five Steps To A Beautiful Lawn
Having a beautiful lawn is important to many people. It's not an easy thing to accomplish, but following the five tips mentioned here can make it seem that way.
Implementing even one of these tips will make a difference, but ultimately accomplishing them all is the best way to ensure your yard is full of gorgeous green grass. Whether you do it yourself or hire a professional to take care of it, you should be enjoying a relaxing outdoor space in no time.
If you enjoyed this article and would like to read more tips and tricks to help your property look its best, please check out the rest of our site for more!