How to Know When a Refrigerator Needs to be Repaired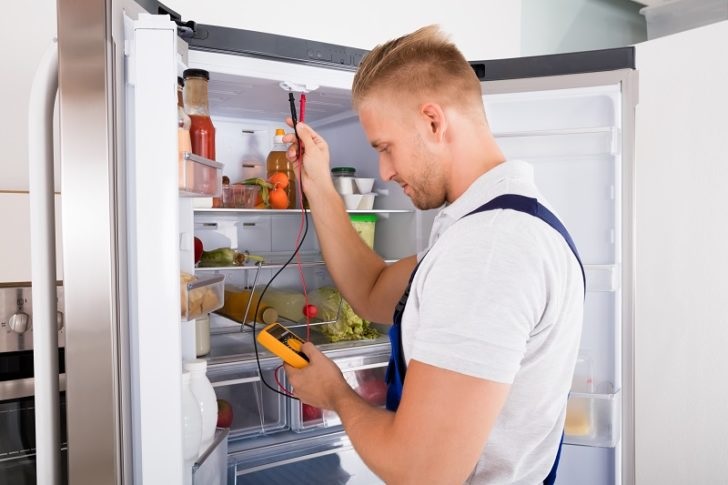 We depend on them now to the point that they're considered a requirement of living today in Toronto. Our fridges are something that we just can't seem to do without and having one break down can cause just about anyone a panic attack!
A fridge breaking down should be the last warning sign that something's wrong, though. So, here is what to look for that indicates that a refrigerator needs repair:
People say your fridge isn't cool, anymore!
No, this isn't an issue where people say they don't want to hang around with your fridge because it's not watching the right shows. This is where someone has kept their fridge at the same setting for years, and suddenly, it's not keeping food all that cold, now.
This usually means that the fridge is working harder to accomplish less. It requires more power and more money is being spent. The best thing to do at this point is to call in a refrigerator repairman to fix the problem before it gets worse.
Condensation is appearing.
This may not seem like a big deal to the point that there are people who would probably not even notice it's happening, but that bit of wetness clinging to the refrigerator walls could be a symptom of something bigger. This is the result of the fridge not being able to keep a consistent temperature.
Changing temperatures inside the fridge itself can result in food being affected and it could be caused by the rubber seal around the door of the fridge no longer being completely intact. This can kill a fridge over time, so it's best to have a repairman come in to take a look at it.
The Fridge Made a Puddle.
No, this isn't because the fridge didn't make it to the bathroom on time! This can be caused by the defrost drain becoming clogged or because there is a leak in the water supply. Either way, it is something that needs to be looked at.
The Refrigerator is making strange noises.
If people can detect a sound that is different from the usual sound it makes when it's keeping itself at the proper temperature, then there could be something wrong. A whirring or buzzing sound means that there is something inside the fridge that's not working properly.
In some cases, it's something as simple as a misaligned cooling fan, but in other cases, it can be something more serious. If the fridge is making unusual noises, then it's time to call someone in for refrigerator repair.
The Fridge is coming on a lot.
It's normal for a refrigerator to whir to life from time to time, but if it seems to be coming on frequently, then that's an indication that there is something wrong with it. This can be caused by any number of issues, some of which are easy to fix and some that aren't. The fridge is using more power than it should, however, and is in need of repair.