Pros and Cons in Choosing The Material For Your Kitchen Countertop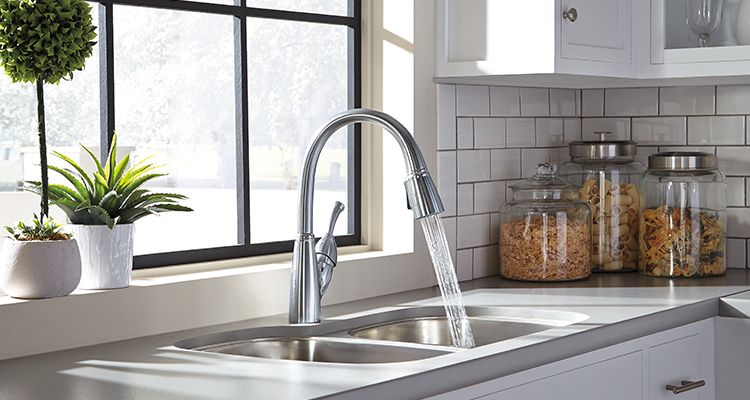 Choosing countertops is one of the most critical decisions regarding your kitchen renovation. You need to select a material that will look good, work well for the tasks you need it to perform and match the rest of your cabinetry and decor.
When it comes to kitchen countertop materials, there are many options. Each material has its pros and cons.
Laminate
A cost-effective choice that complements a variety of decors is laminate countertops. They are also easy to maintain and do not require sealing like natural stone and wood.
Specialty cabinet retailers and local home centers offer a vast selection of laminate designs. They can be engineered to look like natural stone, quartz, solid surface, or anything imaginable.
They are also available in a variety of colors and patterns. Some even mimic the appearance of wood or granite.
Another advantage of laminate is its ease of installation. Retailers typically stock pre-cut lengths of laminate tops that can be installed quickly and easily.
They are also very durable and resist dents or gouges. However, they can scratch easily, so protecting them with cutting boards and hot pads or trivets when preparing meals is essential. It will keep them looking good for a long time.
Wood
Wood counter tops Jackson MS are an option for many homeowners looking to add warmth and a unique, natural look to their kitchen. They work well in various design styles, from traditional to country to modern.
Some woods, like walnut and oak, have an attractive, natural patina that will get deeper and lustrous with age. Other options include wood stains that can change the color of the surface or glosses that can give it a glossy, smooth appearance.
Use a food-safe polyurethane finish to protect the wood surface from nicks and scratches. This finish protects the surface from abrasions and stains while creating a food-safe, easy-to-clean countertop.
You'll also need to seal all cutouts and edges to protect them from moisture. It is essential if you're planning to use your wooden counter for food prep.
Concrete
Concrete counters are one of the newest trends in kitchen design. They're a great way to create an industrial look in your kitchen, and they work well with many different styles of kitchens.
There are also plenty of ways to personalize your concrete countertop, such as adding stains or coatings to the surface. For a unique look, you can embed materials like stone, glass, ceramic, seashells, and fossils into the concrete.
Concrete is a porous material, so it needs to be sealed regularly to prevent stains and bacteria from growing. A suitable sealant will also help protect the counter from scratches and chips.
Stainless Steel
Stainless steel countertops are an option for many homeowners looking to achieve a sleek and clean look in their kitchen. These counters can coordinate well with many cabinet styles and colors.
Besides being highly durable, stainless steel countertops are also antibacterial and can be easily cleaned. It makes them an ideal surface for food prep and storage, and they are commonly used in commercial kitchens where hygiene is a priority.
Various finish options are available for stainless steel countertops, including satin, mirror polish, brushed metal and antique matte. Brushed finishes are often the most popular because they are similar to wood grain and hide fingerprints more easily than polished metals.
Most stainless steel countertops are made of type 304, but grade 316 is also an option for corrosion resistance. The alloy is chromium-rich and contains a minimum of 10.5 percent chromium, with the addition of nickel enhancing its corrosion resistance.