Qualities of Cheap Moving Companies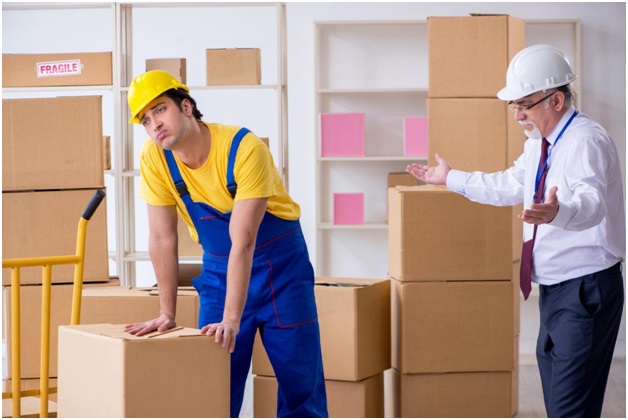 Moving to a new home or office space can be an incredibly exciting and rewarding experience. However, the actually moving day is daunting without the proper help. Many people turn to a moving company to make moving easier and less stressful. Shopping for movers while on a budget can be quite difficult, as you want to ensure you are getting the quality you need but at a reasonable price. Choosing a mover based on price alone is incredibly risky. Cheap movers are unlikely to provide the quality you deserve. In this post, we explain the qualities of cheap movers that you want to avoid.
Check out for long distance moving at allstatemoving.us
Lack of Reviews and Reputation
Few reviews, overwhelmingly negative reviews, and a bad reputation are all warning signs to watch out for. Cheap moving companies will not be able to build a positive reputation in the community because of their work. Check reviews on multiple sites to find out what other peoples' experiences with the company are. A few negative reviews are completely normal, but companies with mostly negative reviews are not a good choice.
Poor Customer Service
If you call the moving company time and time again just to hear the phone ring endlessly and never get a callback, look for a new company. How companies treat you before you become a customer is a good indicator of how they will treat you once you become one. Good customer service is critical for a moving company because you want to know the company has your best interests at heart. Cheap movers have poor customer service and will show it from the start.
Lack of Transparency
Reputable moving companies will be able to give you a detailed quote and explain all of their policies, additional charges, and processes. Moving companies who fail to do this should not be trusted. Cheap moving companies will not take the time to give you a personal quote or meeting. These "cheap" movers may come with many hidden fees that you were not aware of until it is too late. Only work with movers who are transparent about their prices and procedures.
Fail to Provide Proof of Licensure and Insurance
Moving companies need the correct licenses and insurance to legally operate in your state. All movers should be able to provide proof of their licensure and insurance. Never, under any circumstances, work with movers who cannot provide this evidence. These companies may be fraudulent, and you could end up with legal and financial repercussions if anything goes wrong.
Quality and Affordable Movers
"Cheap" moving companies offer their services at astonishingly low prices because they are not reputable. In the end, working with cheap movers can come with many negative consequences. As tempting as a low price may be, never choose a mover based on price alone. Affordability and quality can go together. For the best moving services in the area, look no further. We are happy to offer top-quality moving services at an affordable price. We can provide you with a detailed quote and explain all additional costs and services. Learn more about our moving services or schedule your appointment HERE.