Searching for Home Sweet Home? Why You Need to Move to Florida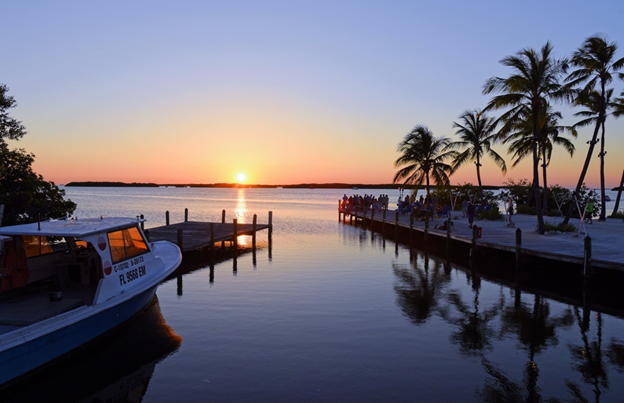 Nearly 330,000 people have made the move to Florida in the past year, and for good reason!
Florida is home to sunny weather, beautiful beaches, and friendly people. It is a popular choice for everyone, from first-time homeowners to couples looking for a place to retire. Read on to discover why Florida is the best place to move.
Why You Should Move to Florida
If you are still on the fence about moving to the Sunshine State, then let us help you make your decision. This is why Florida is the place to be.
The Weather
In Florida, it is summer year-round. Florida is the warmest of all the American states, with an average temperature of 70.7°F and 2,800 hours of sunlight every year.
This warm weather allows residents to soak up the sun and enjoy outdoor activities whenever their heart desires. It has been said that the sun makes you happier, so it is no wonder that the people are always kind and welcoming!
The Sports
If you are a sports fanatic, then Florida is the place for you. Florida is home to many professional sports teams, such as the Florida Panthers, the Miami Heat, and the Tampa Bay Buccaneers.
Because Florida has such a big sports presence, there are also many opportunities for kids and adults alike to participate in sports themselves.
The Beaches
Florida's amazing beaches are enough by themselves to make a long-distance move worth it. In Florida, you are never too far from a beach. You can check out popular beaches such as Miami or Daytona Beach or keep it low-key with hidden gems like Vilano Beach or Longboat Key.
The Entertainment
There is a reason why so many people vacation in Florida every year. Attractions like Walt Disney World or Universal Studios offer hours of fun for you and your family. You can also spend an afternoon exploring places like the Kennedy Space Center or Everglades National Park. Many of these places also offer discounts to residents of the state.
The Affordable Property
Believe it or not, Florida is a fairly affordable place to live. Many cities in Florida are far below the national average cost of living.
If you are considering a move to Florida, there are thousands of houses and rentals to choose from. If you find a property you like and are making a cross-country move, then visit statetostatemove.net for help with your moving needs.
The Lack of State Income Tax
In addition to the cost of living being affordable, there is also no state income tax. Florida earns its money from the millions of tourists that pass through each year, so once you become a resident, you also get to reap these benefits.
Consider a Move to Florida Today
Think you might want to make Florida your new home? What are you waiting for? Find a house, hire a moving company, and come on over! The gorgeous beaches, diverse culture, and endless activities make it the perfect destination for everyone. The decision to make a move to Florida has never been easier.
Make sure to check out our site for more articles about moving, home, and travel.