Spring Maintenance: Welcoming Spring Into Your Home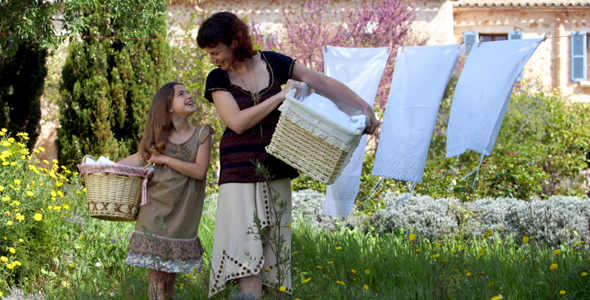 Spring is a time of year when many people start to prepare their homes for the warmer weather. If you love this season, you can take steps to welcome it into a clean and organized home. To help in this task, here are some ways to maintain your home for this season of new life.
Declutter your home.
When you think of spring, you may think of new beginnings. This is a great time to declutter your home and get rid of any items you no longer need or use. Not only will this make your home look cleaner, but it will also make it feel lighter and more spacious.
Clean your chimney.
If you have a fireplace, it's important to clean the chimney before using it. Chimneys can get clogged with soot and other debris, which can cause a fire. Make sure to have your chimney cleaned by a professional at least once a year. If you don't already have one, install a chimney cap as well to keep out rain and animals.
Clean your windows.
Window cleaning is one of the most important tasks when preparing your home for spring. Windows can get dirty during the winter months, and they need to be cleaned in order to let in the sun and fresh air. Be sure to use a quality window cleaner and a soft microfiber cloth to avoid scratching the glass.
Inspect your roof.
Roofing inspections are an important part of home maintenance and they should be done at least once a year. During a roof inspection, you should look for any damage or signs of wear and tear from the cold months. If you find any problems, be sure to have them fixed as soon as possible.
Check your gutters.
Your gutters play an important role in keeping your home safe from water damage. Be sure to check them regularly for clogs and other problems. If you find any issues, take steps to fix them right away.
Inspect your appliances.
It's important to inspect your appliances on a regular basis to ensure that they are working properly. This includes checking the smoke detectors, carbon monoxide detectors, and fire extinguishers. It's also a good idea to test the locks on your doors and windows to make sure they are working properly.
Clean your air vents.
Air vents can get dirty over time, which can lead to health problems. Especially after prolonged use during winter, it can get even dirtier when the warmth arrives. Be sure to clean them regularly using a vacuum cleaner or a brush or have them cleaned by a professional.
Fix any leaks.
Leaky pipes can cause a lot of damage to your home so it's important to fix them as soon as possible. If you find any leaks, be sure to have them repaired by a professional.
Freshen up your carpets.
Your carpets may not look their best after winter has taken its toll. This is a good time to freshen them up by shampooing them or using a carpet cleaner. You can also use a steam cleaner to get rid of any dirt or stains.
Clean your fireplace.
If you have a fireplace, it's important to clean it regularly. This includes removing the ashes and cleaning the chimney. Be sure to wear gloves and a mask when cleaning the fireplace, and always use caution when working with fire.
Polish your furniture.
Polishing your furniture is a great way to get it ready for spring. You can use a polish made for wood furniture or you can make your own by mixing olive oil with lemon juice. Be sure to apply the polish in a circular motion and let it dry before buffing it with a cloth.
Freshen up your curtains.
Curtains can get a little dusty over time, and they may also have some stains or wrinkles. This is a good time to freshen them up by washing them or steaming them. You can also use a fabric freshener to get rid of any bad smells.
Organize your closets.
Closet organization is a great way to get your home ready for spring. This includes organizing your clothes, shoes, and accessories. You can also use storage bins and boxes to help keep everything organized and in its place.
Now that you've read our tips for preparing your home for spring, it's time to get to work! By following these simple steps, you can make your home look and feel its best. Be sure to take your time and don't try to do everything at once. Start with one task and work your way through the list until your home is ready for spring.
Meta title: Home Maintenance Tips for the Spring Season
meta desc: Spring offers a lot of opportunities so you want your home to be ready for anything. Here are some tips to help you start your spring cleaning chores early.