The Best Kitchen Appliances for your kitchen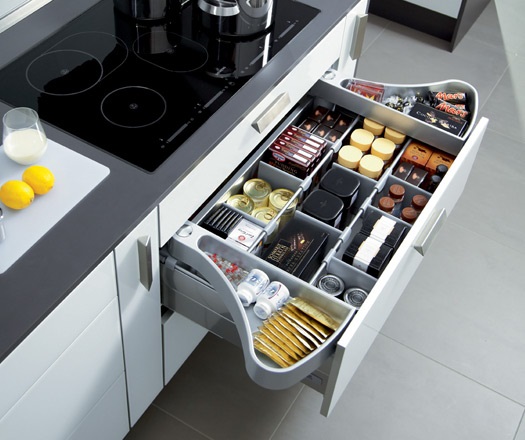 Food belongs to the first position of the priority list for the whole planet. Only human beings can make varieties of recipes with food. Every country has its own food culture. To prepare different dishes of cuisines kitchen was made then the most needed things were the cooking devices. Day by day, the kitchen appliances are improving, and the process of producing food is more comfortable. Like the pressure cooker, the rice cooker has replaced handi; the painful process of crushing spices is much easier when the mixer grinder has launched.
The top five kitchen appliances of 2019-
These five suggested kitchen devices will save you precious time and energy both and will make the cooking process much delightful. You will surely wonder why you have not used these appliances before! These are-
Inalsa Hand Blender with Chopper
This Inalsa Robot INOX1000 with an 800-watt hand blender includes
1pc Chopper
1pc Whisker
1pc DC motor
600ml Multi-purpose jar
This hand blender mixes vegetables, fruits, yoghurt into smoothies. It makes the food preparations fun and easier. The people of all age groups can use this hand blender, and you can get this at a reasonable price in the market.
The Pros of this product are:
Its lightweight design is easy to carry from one to another place
It has sharp stainless blades made of steel can chop the ingredients very quickly
The hand blender has a variable speed controller that helps in adjusting the speed of blending.
Its 800-watt motor power button with a single tap operates this hand blender to prepare tasty dishes
It gives 2 years warranty from the date of purchase
Some Cons of this product are:
Its chopper jar might be a poor quality material
The on/off power switches suddenly stops working after two/three months.
Its operation is a bit noisy
Sometimes the blades may not fit properly
Where to buy this product?
You can have this product from Amazon, Flipkart.
Prestige Delight Electric Rice Cooker
Prestige presents PRWO 1.8-2 700 Watts electric rice cooker which has
2 cooking pans made of aluminium
cooks 1000g of raw rice at one time
The lid has a high-quality stainless steel
The power cord is detachable.
Dimension length(33cm)×width(28cm)×height(24cm), weight (2.31kg)
This rice cooker is a must-have kitchen device. It helps to boil the rice properly, not at all time consuming and comes with a precise measurement marked on the cooker. You need to fill the level of the containers and press the cook button and get your rice ready in a few minutes.
The pros of the item are:
It includes a 5-year warranty period on the heating plate
It has 1.8-litre capacity
It is a high-quality material product
It is durable and keeps the rice warm for a long time
The attractiveness of the rice cooker adds more elegance to the kitchen
Prestige gives a warranty period of 1 year
Some cons of this item are:
Sometimes doesn't go to the cook mode
Some cookers can have a power problem, gets switched off after using for some times
The lid might get rust soon.
Where to buy?
Buy this product at Amazon, Flipkart, Walmart and eBay and prestige showrooms.
Roti maker Rotimatic
World's first robotic kitchen tool is Rotimatic. Roti making process is so easy with this device. It is a perfect option that can be chosen to make the kitchen hassle-free and get a proper fulka roti, puri, pizza and different roti recipes in just 90 secs. You only have to press a single button, and fill the containers with ingredients rotimatic will do the rest of the work.
The pros are listed below:
Rotimatic consumes time very less
It saves electricity so you can save bills!
It has smart options like knitting dough, mixing and measuring proper ingredients, puffing and flattening
Not just rotis, you can also have puris, pizzas, tortillas and wraps.
You need to fill the atta, oil, water and other things of your preference and press a button
Just a few touches required to make a fluffed roti
The cons of the product
If you want a fluffed roti, avoid using the frozen doughs
You can have one single roti at a time
Where can you buy?:
Rotimatic roti maker is available at Amazon, Indiamart, Flipkart, on their website. Check reviews on rotimatic before buying so that you know all its functions and specifications well.
Pigeon Aluminium Pressure Cooker
This pressure cooker helps in faster and easy cooking. It is very easy for handling because the handle is ergonomically.
Some following pros are:
The cooker contains high-quality aluminium
It has 3 litres inner lead
Pigeon gives a 5 years warranty period from the date of purchase
It is compatible with gas and stove
Some cons are:
The size of the pressure cooker might look small
Its handle quality may not be trustworthy
Where to get this product?
You can have this product from Amazon, FlipKart, Shopclues.
Usha 200-watt dry Spice Masala and Coffee Grinder
The grinder can grind the coffee, spices, nuts, bread crumbs, beans. It has some features-
It has a grinding capacity of 75gms with 23cm height including SS jar
It has a design with brush-finished stainless steel
Some pros are:
It is less time consuming and pocket-friendly
It has a very nice compact, sleek SS design
It has a feature with safety lock
It is very easy for storage and use
Some cons are:
It doesn't grind coffee beans
Its capacity might be minimal
How to buy?
You can buy the 200-watt dry spice masala and coffee grinder by Usha at Amazon, eBay
Conclusion-
Cooking is an art that decorates heart and home. There are thousands of kitchen appliances they are upgrading every day. Some tools generate with electric some with battery, and some are rechargeable by nature. All the devices make the cooking process more efficient and save time. The cooking products are getting updated and becoming more pocket-friendly that they can reach to the maximum number of houses.