The Different Types of Mattresses: A Comprehensive Guide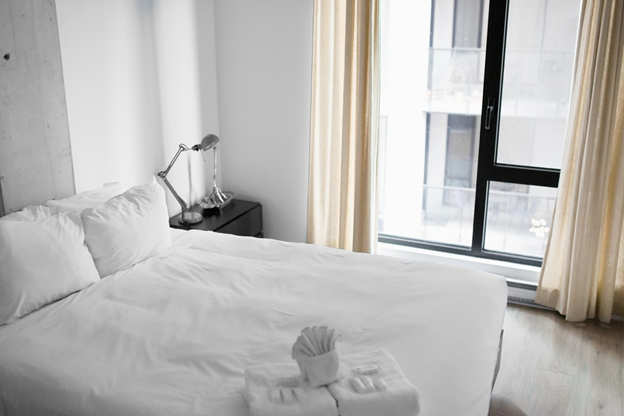 Did you know that on average, Canadians are only getting around 6 hours of sleep per night?
Experts recommend 7 to 9 hours and a lack of sleep can have serious consequences. It can make us less alert at work and on the road. Plus, lack of sleep is connected with diabetes, obesity, and even heart disease.
Having a great mattress can make the difference. If your mattress offers the right level of comfort and support, it can help you get a great night's sleep and encourage you to hit the hay a little earlier. But with so many types of mattresses on the market, how can you find the right one for you?
Let's take a look at the best mattresses available so you can find your perfect sleeping partner.
The Most Popular Types of Mattresses Today
For many years, innerspring options have been the most popular type of mattresses. They offer a great level of comfort and support and can last for years. However, in recent times, memory foam and other innovative styles have been making inroads.
Before buying a mattress, consider your sleeping style.
The best mattress options for side sleepers are softer materials, like memory foam or pillow top. Back sleepers may benefit from a firmer mattress with coils. Firmer mattress options also work well for stomach sleepers.
The answer to the question, how much is a mattress?, will depend on the material. Bear in mind that you'll spend one-third of your life on your mattress. View it as an investment, not just in your home, but also in your health.
Mattressville.ca stocks all types of mattresses so you're sure to find something to suit your sleeping style.
Innerspring Mattresses
Innerspring mattresses are made from multiple steel coils. They absorb movement and provide support and give as you move during the night. They are usually set over a box spring, but nowadays this does not usually have springs in it.
You can also pair innerspring mattresses with regular wooden and metal bed frames. They generally have a lifespan of 8-10 years, depending on the manufacturer you choose.
Pocket Coil
A more luxurious type of innerspring mattress is the pocket coil variety (invented by Canadian James Marshall, no less). The springs are contained in their own individual pockets. This gives them extra support and keeps movement between coils to a minimum.
Continuous Coil Mattresses
Continuous coil mattress prices tend to be lower than other innerspring options. They are made from long wires rather than individual springs. They are noted for their durability.
However, they do not provide the same level of support as pocket coil mattresses and most people don't find them as comfortable.
Tight Top Mattresses
If you're looking for a firm mattress, a tight-top mattress could be a great option.
As the name suggests, they have a tight-fitting upholstery top. No pillow tops or memory foam here! However, they can still be very comfortable and great for back sleepers who require extra support.
Pillow Top Mattresses
If you're looking for a little extra luxury in your innerspring mattress, try a pillow-top.
This combines an innerspring mattress with a luxurious topper. This is perfect when you prefer a little more give than a tight top can provide. They feel super sumptuous but still provide the great support of springs.
Memory Foam Mattresses
Memory foam has become popular since its invention in the sixties because it conforms to the contours of your body. It doesn't spring back and that's great if you're nursing a sore back or painful limbs.
The memory foam hugs the body, providing outstanding support. Are you worried that it'll be very hot?
Early memory foam mattresses did have a problem with this. But the technology has developed a lot and they are now able to keep you cool through the night. They are available in all levels of firmness to suit different sleeping styles.
Latex Mattresses
Latex is a natural material and organic latex mattresses are available. They feel similar to memory foam and don't put pressure on the body.
But unlike memory foam, you won't sink into it. Its natural elasticity keeps you securely held on the surface of the mattress. This is great for anyone with back issues as it keeps the spine in a neutral position.
Latex mattresses are naturally hypoallergenic, so they're perfect for allergy sufferers. If you can, get a natural latex rather than a synthetic latex option.
Hybrid Mattresses
If you can't decide between an innerspring and memory foam mattress, a hybrid mattress could be the way to go.
They combine the best of both worlds with a sprung base supporting a top layer of memory foam or latex. They're available in a variety of levels of firmness. It's also possible to buy mattresses that have two levels of firmness to suit couples with different needs.
What makes a hybrid mattress? It combines the best of both worlds, a sprung base supporting a top layer of memory foam or latex. They're available in a variety of levels of firmness. It's also possible to buy mattresses with two firm levels to suit couples with different needs.
Mattress in a Box
This is not strictly a type of mattress, but it's a cool way to get a memory foam mattress delivered.
Because there's a lot of air in a memory foam mattress, manufacturers are able to ship them to your home in a box. There's no need to schedule a complicated delivery. Simply unbox the mattress and allow it to come to its full size.
Most take a few hours but some can take as long as 48! Make sure you check the box before sleeping on it.
Improve Your Average Sleep Time With a Great Mattress
So, which of these types of mattresses is right for you? Whether you're a side, front, or back sleeper, there's a great mattress out there that will help you get a fantastic night's sleep. Get your mattress choice right and you'll enjoy more refreshing sleep and all the health benefits that go along with it!
For more helpful insights into home upgrades that can boost your health, head over to our Home section today!