The Pool and the Financing Options for You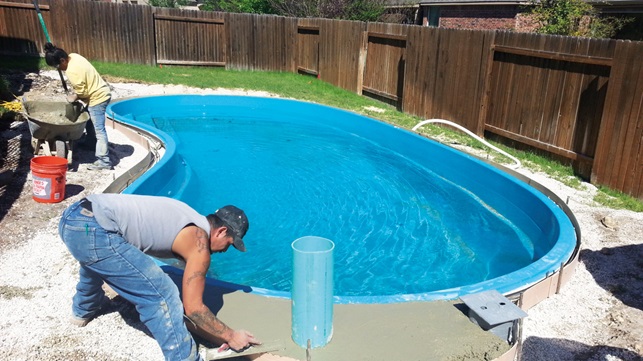 Who has never dreamed of having a pool at home and enjoying those hot days with family and friends? But, for many people, this dream becomes a nightmare just by imagining the cost of having and maintaining a swimming pool. So how to finace a new swimming pool? You can find the best choices there.
The Surprise Options
The big surprise is that the materials, equipment and accessories needed for the construction and maintenance of swimming pools have become more accessible in recent years.
Currently, it is possible to find swimming pools produced in different materials and with prices from R $ 13 thousand with installation, and this amount can be paid in installments, making payment even easier and making the dream possible.

However, it is necessary to consider that having a swimming pool at home also involves costs with chemical products, maintenance and raising the value of the water and electricity bill.

In addition, it is important to remember that prices may vary according to each region, but if you want to have an idea, approximately, of how much it costs to have a pool at home, check out our post today.
Models Versus Prices: What's The Difference?
If you have already started to search for swimming pools, you have certainly noticed that there are several brands and models on the market, as well as sizes and formats. To choose the perfect pool for you, you need to consider the space available, your preference and, of course, the budget.
A widely used measure is 4 m wide x 8 m long and 1.4 meters deep. To have one of these pools installed, you need to make an investment of at least R $ 13 thousand reais, if it is made of fiber.

Fiberglass and vinyl swimming pools are priced around 70% below the value of concrete or masonry pools, which cost an average of R $ 30,000.

In addition to the quality of the material, this higher cost is also justified by the durability: having a masonry or concrete pool is opting for a product that will last for about 30 years.
The cost of installing a fiber pool is lower, also because the preparation of the land is simpler: it is necessary to excavate and organize the base and the sides so that they accommodate the structure. The durability of this material is usually less. But, if well installed and with continuous maintenance, its useful life can be longer. The structure is durable, but the paint usually shows signs of wear after 10 years of use.
It is important to remember that the size of the pool also influences the capacity of the necessary equipment: the larger it is, the greater the required power of the pump and the capacity of the filter. So, to have a pool at home, you need to consider this investment.