Three Sure Signs You Need to Hire a Plumber Right Away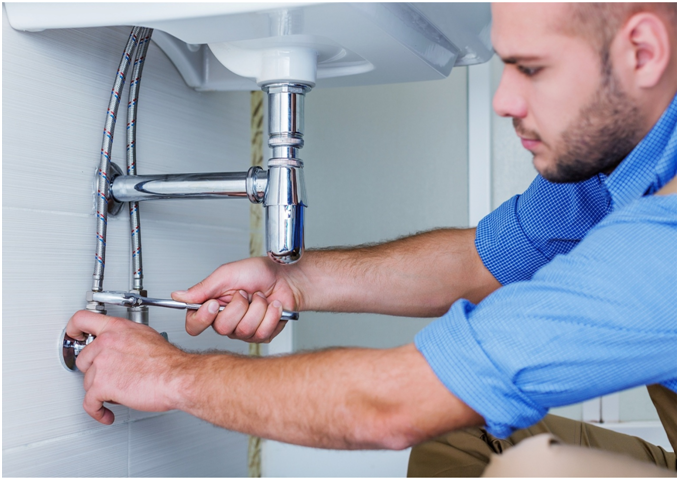 People's pipes provide plenty of pain. Nearly 500,000 Americans work as plumbers and pipefitters. This number may sound extensive, yet it's small given the number of plumbing problems Americans face.
Not all plumbing problems require a plumber. But there are some that should prompt you to make a call right away.
What are the problems that require immediate plumbing assistance? How should you respond to plumbing emergencies? Is discoloration in your water always a bad thing?
Answer these questions and you can resolve plumbing problems in little time. Here are three signs that you should hire a plumber right away.
1. Leaks
Leaks are always a major problem. Even a small leak that releases a few drops of water every hour can spread mold inside walls and floors. It can also cause a pipe to collapse or freeze.
You should try to control the leak yourself. Turn off the supply of water or fluid moving through the pipe and see how the rest of your plumbing is doing. If you can enter the room where the leak is occurring, you should remove objects like papers that can get damaged.
But you should not handle major plumbing problems on your own. You should start hiring a plumber right away. Compare plumber rates per hour and find a rate that is affordable.
2. Low Water Pressure
A drop in your water pressure is a sign of a significant problem. A leak will cause a drop in your pressure as water is escaping out of your pipe. Yet you may also have a clog in your water line or broken appliances.
If you suspect a loss in water pressure, you should check the gauge on your boiler or water tank. If the gauge seems fine, you may have a broken appliance. You should hire a plumber in any case, as they can repair your appliance for you.
3. Discolorations in the Water
Water should come out of your taps without any discoloration. If you notice your water is white or chalky, you may have mineral deposits in your pipes.
Rust-colored water is okay to drink and use, at least for a short period of time. But it indicates that your pipes are corroding and need repairs.
Brown or black-colored water could mean that your sewage pipes are leaking into your water pipes. You need to call a plumber right away to see what the problem is. You should also call the city if this is a problem with other consumers.
Signs You Should Hire a Plumber
You should hire a plumber when a plumbing issue becomes an emergency. A leaking pipe may seem harmless, but it can cause medical issues by spreading mold.
A loss in water pressure can keep you from using the water in your house. Discolorations in your water could mean your sewage is leaking into your house.
Cut off the flow running through your pipes. Place objects that could get damaged by water in watertight containers. Then call a plumber.
There's a lot you can learn about plumbing. Read more plumbing guides by following our coverage.