Turn A Small Room Into A Well-Organized Kitchen With These Simple Tips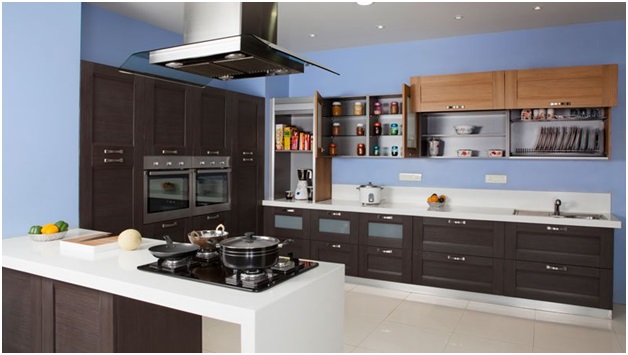 Having a small living space can be challenging. You want to have everything that you need, but you also have to think that you only have a minimal space to work with. If you are the type of person who wants to have a well-organized kitchen despite space, then this article is definitely for you. There is now a kitchen manufacturing company that can help you make this possible. But before you hire one, here are some tips that can help you turn your small space into a fantastic kitchen.
Color Scheme Choices
The first thing that you should consider for your small kitchen space would be your color scheme. Your kitchen can have a light and airy feeling if you choose to utilize neutral colors. But remember that neutral does not mean that you can opt for beige or cream. What you can do instead, for example, is pair your white pattern tiles with your marble worktops. You can have bright-colored cabinets for a pop of color. Doing so can help the light bounce around your small space and make the kitchen feel spacious.
Paint Matching
For you to create a spacious feel in your small kitchen, paint the cupboards the same color as your walls. White or gray are the ideal choices for this idea. The colors of your cabinets and walls will blend to create a light and airy space. If you do this, nobody will notice even if your kitchen is crammed with storage. A uniform color will keep it looking neat and spacious.
Opt for Flexible Storage
Storage can be challenging for small kitchens. You have to think creatively to achieve this. When it comes to storage, think of investing in flexible storage options rather than the ordinary shelves. Wire panel shelving can maximize your storage space. You can also invest in add-in shelves and hang your glasses upside down. You have to make sure that every inch of space counts.
Add A Kitchen Island
It may sound like a crazy idea to add a kitchen island in your small kitchen. But if you do, you will be surprised by how amazing this idea works. A kitchen island with plenty of storage space underneath it is perfect if you have a long, thin kitchen. It can add extra surface space and storage options while still having a space to move around in the kitchen.
Bold Flooring Ideas
For small kitchens, designers suggest that you go for bold tiling. You have to remember that having a strong pattern in your kitchen floors distracts the eyes and will give a feeling of a roomy space. So make use of this illusion and make sure every inch of the kitchen is designed to make the most of your limited space.
Ditch The Dishwasher
If you have a small kitchen, you might not have enough space for a dishwasher. So instead, you can add a double sink. One bowl can be used for washing and the other to store your dirty dishes. It can help you clear up the workspace and keep those unwashed plates and used cooking utensils out of sight.
Even if you have a small kitchen space, you can still do something to make it work. It would be best if you never gave up functionality for aesthetics. Use the tips mentioned above and make it work with your kitchen manufacturer.