What Are the Different Types of Window Tint That Exists Today?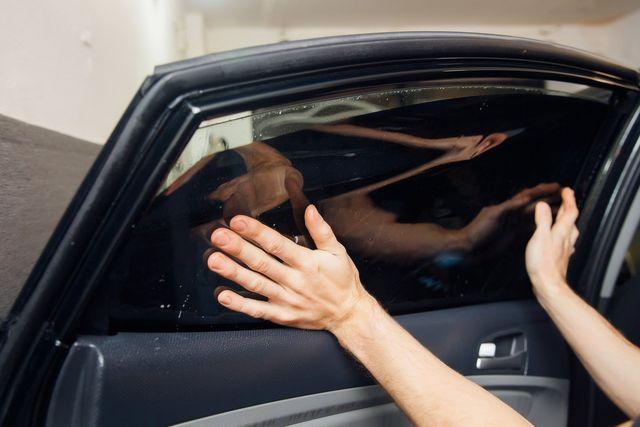 According to Grand View Research, Inc., the window tint market size will reach $14.97 billion by 2028. This implies a compound growth rate of 5.1 percent over the projected time.
You can choose different types of window tint to boost your car's appearance. A window tint film can adhere to the interior and exterior of your residential windows.
The best window tint application can be on your windshield, front side, rear side, and back windows. Besides, you can give your window tint film installation a DIY approach.
Your home window tint boosts your privacy by preventing intruders from peeping into your house interior. Read on to learn the different types of window tints.
Dyed Window Tint
A layer of dye exists between the adhesive layer and the top coating made of polyester in a dyed window tint. The side that has gum sticks to the glass, and the coating shields your window from unwanted scratches.
Over time, your dyed window tint film may fade due to excessive UV exposure. You may witness a color change of the film from black to purple. Storing your vehicle in a garage or away from direct sun rays will slow the fading process.
A dyed window tint absorbs heat from the sun, preventing it from entering your car. The tint improves your privacy and that of the items inside your vehicle.
Metalized Window Tints
Metalized home window tints have small metal elements that reflect sunlight other than absorbing it. Besides, they're excellent at absorbing solar heat than the dyed window tint film.
Metalized tint is scratch-resistant and adds strength to your types of windows. That way, they become less vulnerable to damage from accidents or impacts.
However, the metal particles can interrupt your radio and GPS signals. Keep that in mind when buying metalized window tints for your car.
Hybrid Window Tint Film
Hybrid window tints originate from a combination of dyes and metal particles. This window tint film has various dyed layers and a slim titanium metallic layer in between.
It's neither too dark nor reflective. This makes it a good option for blocking UV rays, thus reducing sun exposure in the car.
It also provides a mid-level tint film with clear visibility. So, it can't affect your night driving.
Carbon Tint
Carbon window tints come from carbon fiber particles. These carbon particles have a long lifespan and don't fade over time.
They're more functional at blocking the UV rays than dyed and metallic types of window tint.
Carbon window tint film also has sturdy insulating characteristics. It's also the second most expensive among the other types of window tint.
Even so, its durability and long life cycle will give you value for your money.
Ceramic Window Tint
Ceramic tint is the highest quality among all the other types of window tint films. Still, it's also the most expensive.
This window tint is made from ceramic elements that are nonmetallic and nonconductors. The ceramic components reflect UV rays, reducing the amount of solar heat entering the car.
Besides, Vista window films allow for maximum visibility. Ceramic tints are resistant to fading and residential windows breakages.
Types of Window Tint
With the types of window tints discussed above, it should be easy for you to know the right one to choose for your car.
Looking for a professional window tint specialist will help you make an informed choice. Besides, they'll ensure your window tint film installation gets done correctly.
Assess your options and select the best window tint installation services. Browse this page for more information about the different types of window tint.