Why Is Composite Decking So Popular?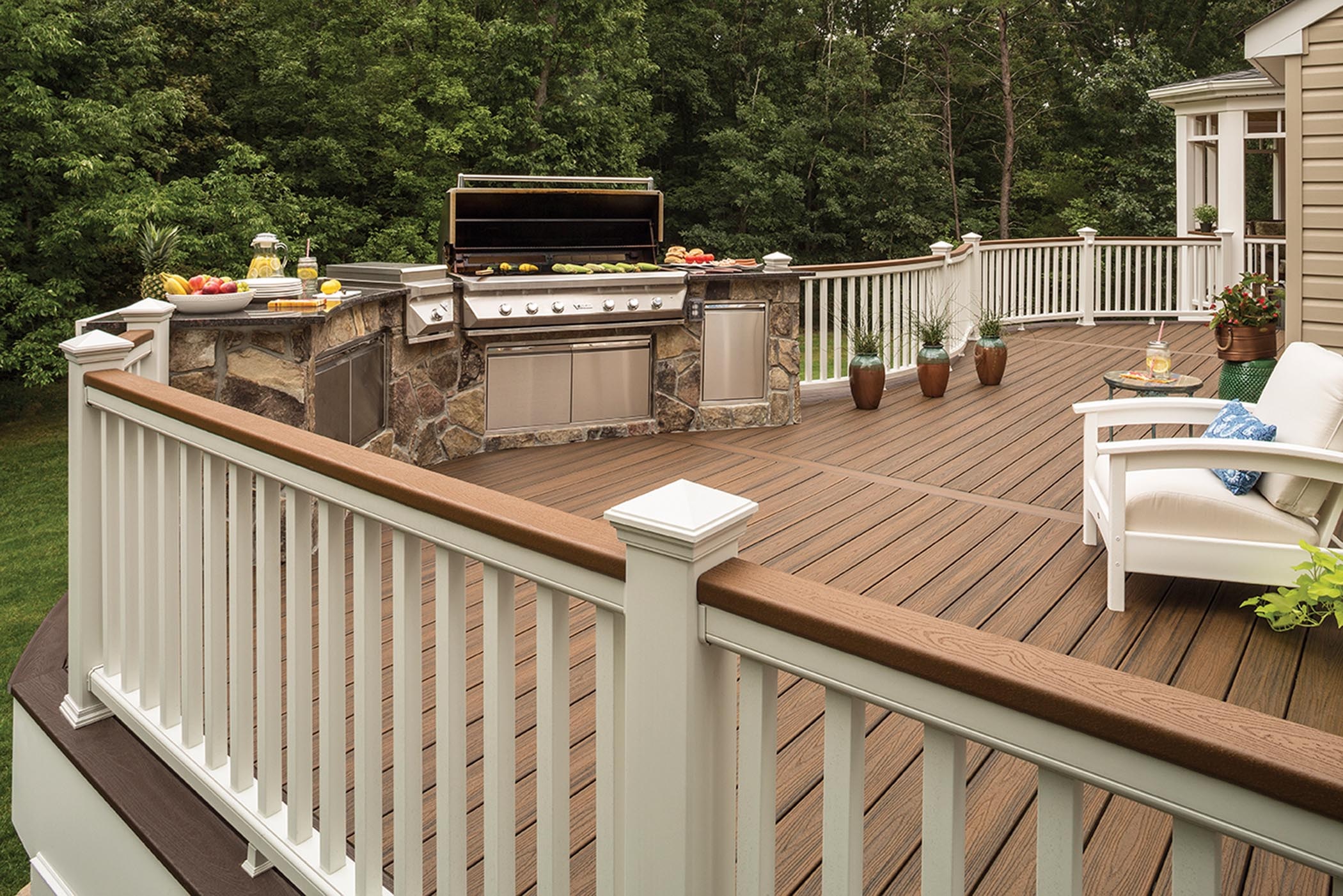 The popularity of composite decks continues to increase significantly over the recent past. The materials used for composite decking include recycled plastic and wood. It offers lots of benefits that may not be available with other decking options. Even though composite decking is more expensive than other decking options, it has lots of benefits.
The backyard is an important part of the home for many homeowners. It is the ideal place to host loved ones. With the right decking material, it can be even more fun. Composite decking is a popular option because of its benefits. Some of them include;
Low Maintenance
Composite decks are low-maintenance. You don't need to spend a lot of time inspecting or cleaning the deck. You don't have to seal, stain, or paint them like other decking materials. The decks can retain their color and vibrancy for years. They are resistant to harsh weather conditions and you only need to clean them once every other month.
There is a Wide Variety
You can find composite decking material in various styles and colors. There is always something for everyone as you can customize them as you please. Choose the composite materials that meet your preferences.
Aesthetic Appeal
All homeowners want a visually appealing deck. With composite decking, you can enjoy various colors, styles, and patterns. Choose one that complements the rest of your home. Whether you want something that looks like natural wood or a completely different deck, you have options. There are reversible options that give you even more options.
Durability
Composite decks are more durable than other decking options. They can last a lot longer than wood decks. Composite decks are water-resistant. They do not crack or discolor.
Value
Composite decks are valuable. They increase the resale value of your home. Even though the initial cost of composite decking material may be high, it is a worthwhile investment.
Environmental Benefits
Composite decks are a great choice for homeowners who are concerned about the environment. Composite decking relies on recycled materials so it is an environmentally conscious decision.
It's Easy on Your Feet
Composite decks are firm and slip-resistant. They don't silver and feel good on your bare feet.
No Pests
Composite decking material and their manufacturing process make it great for homeowners that may be worried about pests. You don't need to use any pest-repellants as composite decks naturally keep bugs away.
Even though composite decks can be a bit more expensive than wood materials, they can help you save money in the long-run. The cost of maintenance is very low. If the upfront price is not a major concern, they are a great choice. The decks are durable, easy to maintain, pest-resistant, and good for the environment. If you are looking for reliable and cost-effective composite decking solutions, consider working with Deckorum. They can answer your questions about composite decks and give you the decking advice you need. The customer service is reliable and you can always get what you need.