Why The Wishbone Counter Stool Is Perfect For Scandinavian Style Homes!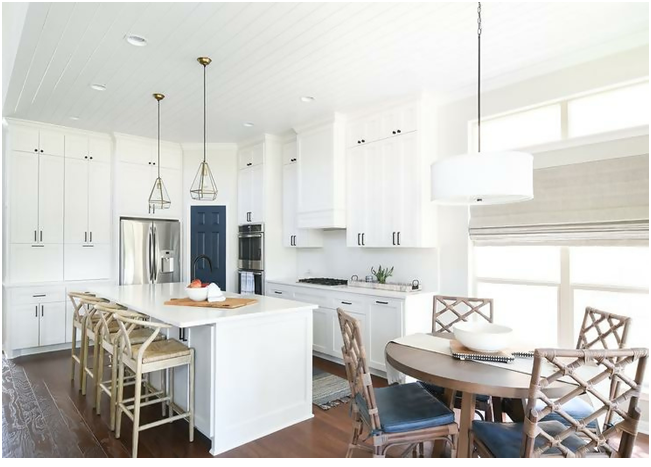 The wishbone counter stool has a really unique design. It's got the perfect blend of delicacy, coziness, and visual harmony. It's made out of lightly finished wood, invites you to comfortably sit, and complements most interior design styles especially well. But its design specifically feels tailor made for the Scandinavian style and there's no denying it. If you're wondering why, here are 5 reasons you'd really appreciate:
Looks best against white backdrops
The highlight of most Scandinavian style interior designs is the extensive use of white, and the wishbone counter stool is the perfect way to contrast it! It would also become a good extension of the wooden floors used in this theme, and stand out beautifully against all the white used throughout the space!
Has that distinct cozy flair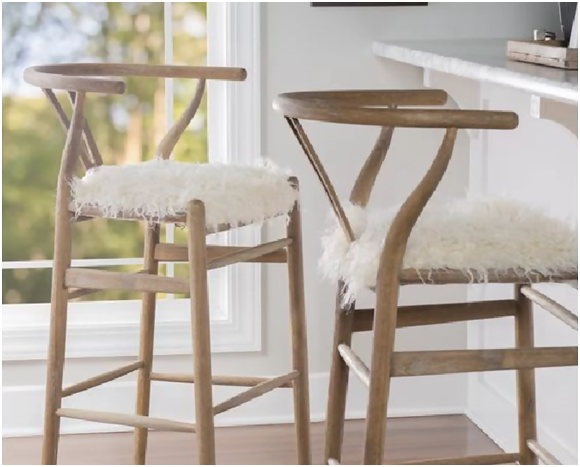 Coziness and the Scandinavian style go hand-in-hand, which is one of the best reasons to furnish this theme with the wishbone counter stool. It's got undeniable style, but it's not far behind on the coziness as well. The minimalist designing is very attractive, but the wood finish and large seat exude a very desirable comfort. It makes you want to cozy up with a hot mug of coffee and some warm breakfast on cold days.
Is subtly stylish
The subtle and understated stylishness of the wishbone counter stool is so perfectly Scandinavian! From the elegant light wood finish to each and every curve, the simplicity of the design is beyond creative. While the chair counterpart of this stool is pretty popular as well, Wegner managed to transform the now mainstream design into a tall stool format with a lot of care and panache.
Scandinavian inspired wood finish
While the wishbone counter stool was designed way before the Scandinavian style ever become mainstream, it's got the kind of wood finish that really suits this theme. In fact, all of the wood finishes that this stool is available in fit really well within this interior design style – from beech to walnut and in-between. This natural texture enhances the welcoming appeal of this stool, and makes it feel like it was specifically designed to spruce up beautiful Scandinavian style themes from the get-go!
Basic design appeal
The wishbone counter stool is incredibly stylistic. It's got the kind of basic designing whose components are inherently fashionable. Each and every line is deliberate and strong. It's got a clean aesthetic but is quite fashionable at the same time – which is the absolute essence of the Scandinavian style. Thus, this stool really feels like it would complement this interior design theme really well! No matter where or how you place it within Scandinavian interiors, it would simply feel at home!
See? All of these reasons are a perfect culmination of why the wishbone counter stool would complement a Scandinavian style interior design theme perfectly. So, if you're remodeling your homes in this style, don't forget to furnish your kitchen counters with the wishbone stool.