10 Trendy Interior Design Ideas to Level Up Your House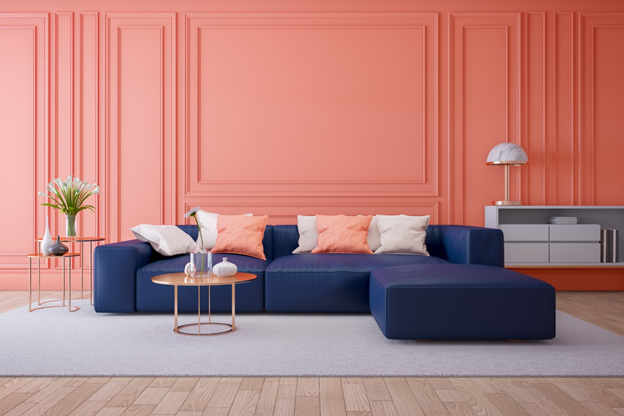 A home trend usually lasts ten years. Once you've hit the decade mark, it's time to change things up.
Over the past few years, the world of interior design has gone through a transformation unlike any other in the field. Gone are the days when a room was only defined by its function, such as a dining room, living room, or bedroom.
Are you ready to add some trendy interior design to your home decor? Read on for ten ideas you can use to add some excitement to your home.
Shades of Green Green
One of the big interior design trends of 2022 will be shades of green like those seen in the disco era. You'll see this retro color on walls and in furniture.
Mixed Patterns 
One of the hottest design trends is the use of mixed patterns. You'll find this trend on everything from furniture to rugs, wallpaper, and fabrics. These patterns can add a sense of style and personality to any space when used correctly.
Modern Design 
Another major trend that continues to grow in popularity is the use of clean and modern design. No longer are homeowners content to have a house with a collage of furniture and decorations.
Traditional Home Elements 
One of the interior design trends making a comeback is traditional elements. Antique furniture and mixed patterns bring a sense of comfort and peace to a home.
You'll see more people choosing cozy hardwood over other floor types. Make sure to check them out to see if it's what you're looking for to add warmth to your home.
Sustainability 
Going green will take center stage this year in home design. You'll see more wall coverings and artwork made from recycled material. Vintage furniture will stay a popular option in many homes this year.
The 1970s
The 70s are making a comeback this year! Mid-century furniture will become a trendy home interior design element seen in many spaces. Mustard, sage, and terracotta colors will also make more of an appearance.
Multifunctional Rooms 
A practical idea to come out of the last few years is that rooms can have more than one use. You'll see more spaces that have duel purposes than ever before.
Curved Lines 
One of the popular interior design trends you'll see in 2022 is curved lines. You'll see furniture like sofas and dining room chairs with curved backs. The harsh, square cabinets will get swapped for softer, arched ones.
Leather 
You'll see leather more often this year than in years past. This material is inviting and adds warmth to a room. Contrast a leather couch by adding textured throw pillows.
Global Decor 
Another one of the more popular interior design ideas will be home decor inspired by the world. Now that people are traveling again, they will bring some worldly elements to their home base.
Update Your Home by Adding Trendy Interior Design 
Giving your home a makeover can be just what it needs to feel brand new. Get inspired by picking one of these trendy interior design ideas and adding it to your home to give it new life.
Are you hoping to bring your home design a step further and remodel your house? If so, you'll love our remodeling articles. Check them out today!