The Importance of Routine Roofing Inspections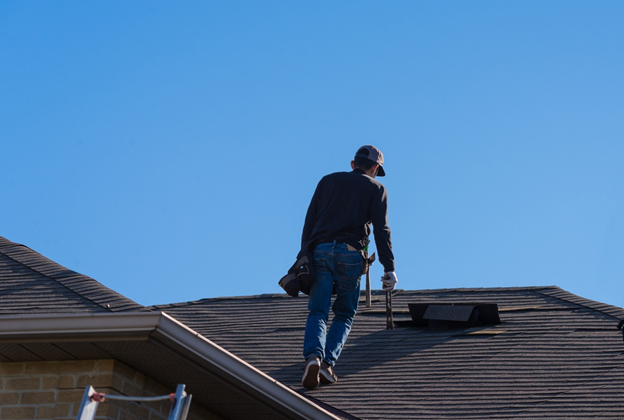 Your roof tirelessly protects you from the elements. But what are you doing to protect your roof?
If you neglect your roof, it could need replacing sooner than its expected lifespan.
Regular roofing inspections will help you keep your roof healthy and strong. It will also save you a great deal of money during your roof's lifespan. Keep reading this article to learn more.
Why Regular Roofing Inspections?
Depending on the material, roofs are designed to last between 20-50 years or even over 100 years. However, you still regular roofing inspections to help your roof's longevity, just like you need regular checkups from a doctor.
Many factors can hurt your roof's health, such as:
Inclement weather
Harsh or wet climates
Strong winds
Mold and fungi
Water and ice accumulation
Falling debris
Pests and termites
Failing roofing components
Your roof may look fine at first glance. But issues such as damaged flashing, water buildup, and cracks can sneak in and be difficult to spot from the ground.
Roof Inspections Costs
A professional roofer knows how to spot these subtle signs. A roof inspection cost may seem like an unnecessary expense you can put off. But the difference between a minor and major roof repair can be hundreds or even thousands of dollars.
The national average for common small roof repairs is only $150-$400, according to Homelight. Whereas the average cost for everything else starts at $1,000 and up. Major repair work can go as high as $7,000, just under an entire roof replacement cost.
Roofing Inspection Process
Regular roofing inspections should be at least once or twice a year at a minimum. This can be more if you have factors like severe weather or damp climates conducive to mold.
Inspecting a roof is generally a quick and easy process. Professional roofers will go over:
Visible damage (missing shingles, mold, etc.)
Proper water runoff
Loose debris and articles
Roofing parts (flashing, chimneys, etc)
Roof structural soundness
Leaks and water build-up
Interior roof parts
Rust or termite signs
Like a health checkup, your roofer inspection will include a diagnostic analysis of your roof, any minor or major issues, and the best way to address them.
How to Prepare for Your Roofing Inspection
Your first step to successful roofing inspections is finding a reputable, high-quality roofing company. Excessively cheap services might be tempting, but shoddy or lazy inspections and repair work can make your roofing problems even worse.
You may also need to coordinate with your insurance company during a roofing inspection. Major damage or repair work may be covered by insurance or warranties.
You can help out your roofer by making sure your roof and attic are easily accessible. Roofers have many routine safety measures they have to observe, so it's also best for everyone to keep pets and kids from getting in the way of their work and equipment.
Finding the Best Roofing Inspections Near You
Without regular roofing inspections, you run the risk of costly repair work or even untimely roof replacements. You can save yourself thousands of dollars by searching "roofing inspection near me" and finding a reputable roofing company for regular maintenance checkups.
Need more of the latest and greatest homeowner tips? Check out additional articles on our blog!