5 Brilliant Home Renovation Ideas That Add Value to Your Property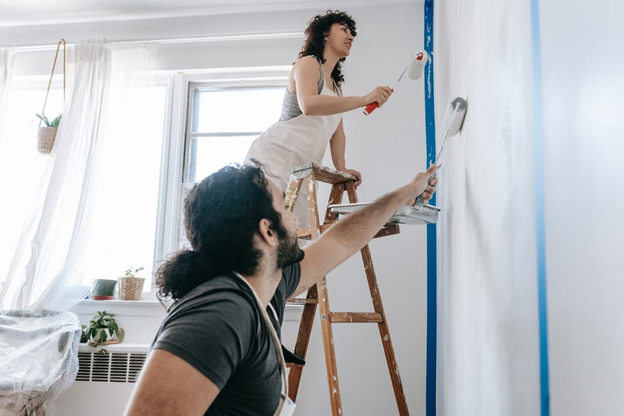 The average US household spends over $8,000 on home improvements.
If you're going to spend your hard-earned money on home improvements, they should make you happier or boost the value of your home. When you look at your house as an investment, it's easy to see how renovations can make a big difference.
But, what are the best home renovation ideas for boosting value?
In this post, we're going to answer that question by giving you some home renovation tips. These are 5 home renovations that add value without breaking the bank. Keep reading and you'll know what to do to make money on your house.
1. Affordable Kitchen Updates
In terms of renovations that add value, the kitchen is the most important room in the house. It's where you'll do all of your meal prep, entertain your guests at parties, and sit for a cup of coffee in the morning. If you haven't optimized your kitchen, this is your chance.
Start with your countertops, then look at cabinets, floors, lighting, and appliances. There are plenty of affordable things you can do on your own to give your kitchen a new shine.
A good kitchen renovation might be expensive, but it can add thousands to your home and make it easier to sell. 80% of homebuyers said that the kitchen is one of the top 3 most important rooms when searching for a house.
2. Boost Your Curb Appeal
When you're trying to sell, curb appeal plays an important role in the homebuying process. If you give your home and yard an attractive, welcoming upgrade, then you'll notice more interested buyers.
You can do a number of things to boost curb appeal. Simply power washing the exterior of the house is a great start. You can also add new windows, paint the window frames, and work on your front garden.
3. Updated Flooring
Updating your flooring can do a lot to make your home more comfortable. New carpet, hardwood, laminate, and even concrete can add a lot of value to your home. If you can manage to make the home more energy-efficient, even better.
While you're updating your floors, consider adding screed to the concrete before putting your finished floors on. What is screed? It's a thin material that you spread over your concrete subfloor to keep your floors even and moisture away.
4. Smart Home Tech
Installing smart home features in your house will add a bit of value while making your home easier to live in. Things like smart thermostats and security cameras are simple to install and make your house seem more current.
5. A Fresh Coat of Paint
Possibly the cheapest home renovation tip we can tell you is to give your home interior a fresh coat of paint. You can spend under $100 and create a whole new vibe in your home.
When you decide to sell your home, it's always good to do some painting. Light home staging can work wonders for selling a home more quickly and for more money.
Taking Home Renovation Ideas and Running
These are just a few of the best home makeover ideas for increasing value. If you're trying to sell, all of these home renovation ideas can be completed at a reasonable cost, but will definitely help you turn a profit.
Did you enjoy this post? Visit our site for more on construction and real estate.