How to Start Your Own Roofing Business: 9 Steps to Take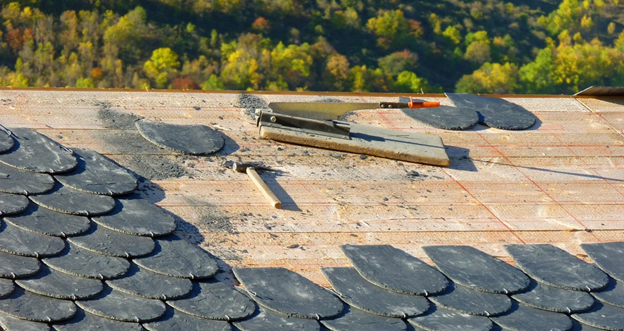 Did you know that there are almost 110,000 roofing businesses in the United States of America as of 2021? Starting a roofing business is a great way to help out homeowners in your area that suffer roof damage or need a new roof. It is also, ironically, a great way to keep a roof over your own head and plenty of money in your bank account.
There are a lot of things that go into making the decision to start a company, but there is no reason why you can't make it work with your roofing service. The good news is that you've come to the right place to learn about what it takes to start a new company in the roofing industry.
Keep reading this article to learn more today!
1. Have a Plan
It is foolhardy to try to start a roofing business without any type of plan in place. You don't need some fancy document with a letterhead outlining all of your plans, but you should take some time to think about what your goals are for your roofing business. Having goals and objectives will make it much easier for you to grow your business and reach your potential.
2. Choose a New Business Name
Your business is nothing without a name, so take some time to come up with a name that is creative and that reflects what your business offers to customers. Try to avoid going with names that are difficult to spell or that are a mouthful. You should also limit the number of people that you ask for advice from when it comes to naming your roofing business.
If worse comes to worst, you can always go online and use a name generator or look at social media for inspiration. The last thing to consider is how the name of your roofing service will look when you need a URL for your business website.
3. Use Local Small Business Resources
There are often resources in place in communities that cater to helping small businesses grow and thrive. A good starting point when you decide to form a new company or start a business is to network with other small business owners in your area. These professionals have experience with going through what you're about to go through.
This is your chance to pick their brains and learn about things that they wish they'd done differently. You can learn from their mistakes rather than needing to learn from your own.
4. Understand Taxes
Taxes are confusing and complicated for a private citizen, but they're even worse when it comes to businesses. It is a wise move to consider working with a professional accountant to start out when you choose to form a new business. It is also smart to look at the tax obligations for businesses in your state when you choose to start a roofing business.
5. Understand Your Legal Obligations
There are some legal obligations that you need to be aware of and accept if you want to run a successful roofing business. There are tons of permits that you need to look into getting as well as insurance for your employees. It is smart to get in contact with local contractors and business owners to find out more about what you should do when starting a new company.
Make sure that you have each certification and permit that you need in order to provide roofing service to your customers. You don't want to discover that you're breaking the law when fixing someone's roof. You also don't want to leave your customers in a tough spot if your workers get injured while on the job.
6. Consider Equipment Purchases
You'll definitely need to invest in some roofing tools and materials in order to get started with your roofing business. You should also look into getting estimating software for roofing services when you're starting a new business in the roofing industry. You can see how it can help your business when it comes to giving your customers accurate price quotes.
Don't go for the cheapest option when you're getting everything you need to start a company. It is better to spend more money in order to get tools and equipment that will last you a long time. The more durable your equipment is the less downtime your roofing business faces.
7. Create an Off-Season Plan
Depending on where you live and operate, you might need to consider what you'll do during the off-season in order to keep money coming in. Areas with colder winter climates don't have a need for a roofing service when there are three feet of snow on the ground. If this is the case for your area, make sure you set aside enough money to pay all of your bills during the off-season.
8. Have a Marketing Plan
You need to come up with a memorable logo for your business in order to make it a marketable brand. A fun logo will allow your roofing service to stick in the minds of your customers. If they find a leak or damaged shingles then you'll be their first call.
You should also hire a web design company to create a simple website for your business. It makes it much easier to gain the trust of potential customers and they can learn more about your business.
9. Work On Your Sales Skills
If you want to start a company then you need to be prepared to work on your sales skills. Business owners often start as jacks of all trades, and your roofing business will struggle to grow if you aren't willing and able to sell it to potential customers.
Start Your Own Roofing Business Today
Starting a roofing business is much easier than you'd think, but there are certain steps that you need to take in order to allow your new company to thrive. Make sure that you meet all of your legal obligations and that you have long and short-term goals for your roofing service. You should also be prepared to act as a salesperson in order to grow your new business.
For more informative and fun articles on a range of topics, make sure you check out our blog.