5 Elements of a Basement Waterproofing Solution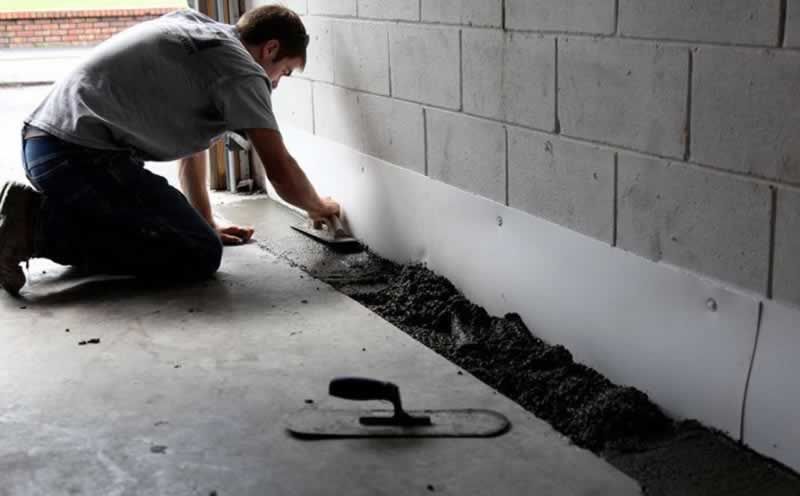 Basement leakage can be very frustrating and tiring to handle. Frequent basement flooding can cause damage to your property and structure as a result of rotten wood and mold growth. Getting a basement waterproofing solution to fix the leak in your basement is the best way out of the stress of basement flooding. But there are different basement waterproofing solutions so, how do you find the best one for your home? Well, like most things, there is a standard that should be met by your waterproofing solution, and that will help you know if it is going to be effective or not. To make it easier for you to find the best fit, here are five solutions for fixing a leaking basement.
Drainage System
The first step to getting a dry basement is to ensure that water flowing inside and outside your house is going through proper drainage. When choosing a drainage system for your basement, make sure it has proven interior and exterior drainage, a transferable warranty, and can be integrated with a sump pump. Make sure the drainage system is not at risk of getting clogged from the soil outside your home.
Sump Pump
Sump pump installation is an essential element of a basement waterproofing solution. You have to make sure that your sump pump is of the best quality and can function effectively during weather conditions like heavy rain. Your sump pump must have an airtight lid to prevent evaporation, non-clogging discharge lines, a cast-iron exterior, a can pump with half-inch-diameter diameter solids, a mechanical float switch (more efficient), an alarm system, and a backup battery.
Dehumidifier
There are different types of dehumidifiers so you have to make sure you get one that is best for controlling the level of humidity in your basement. The best dehumidifier for your basement waterproofing solution should have a high capacity, an automatic shut-off/drain, and an air filtering feature to avoid health problems from molds.
Basement Windows
Basement windows may not be absolutely waterproof, but the right windows can shed more light into the basement and prevent leaks. Get the best water-tight windows with good covers to prevent debris and rainwater from getting into the basement flooring.
Gutters & Downspouts
The final part of an effective basement waterproofing solution for fixing a leaking basement is to ensure that you have unclogged, working gutters and downspout extensions to move rainwater at least 3 feet away from the foundation.
Basement waterproofing solutions can help you fix the leakage problem in your basement. With these elements in place and carefully selected for your basement and foundation type, you will get an effective solution without stress.