9 Tips For Glass Railings Installation – A Guide for the Handy Homeowner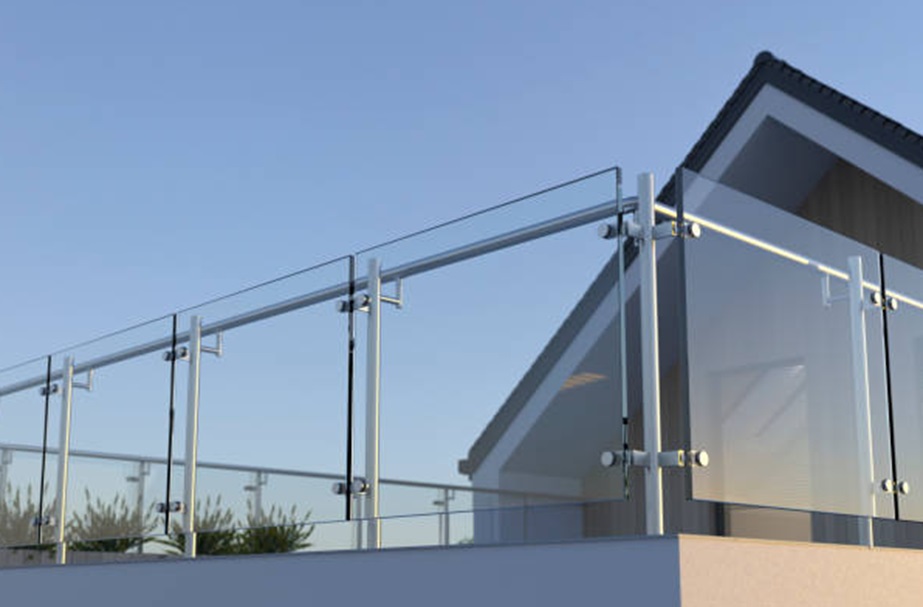 Glass railings are a trendy and stylish addition to any home, providing an elegant design solution that's perfect for any modern space. But installing glass railings can be a challenging task for anyone, especially if you're not familiar with the intricacies of the process. 
This guide offers handy homeowners 9 tips for glass railings installation, enabling you to take on this project with confidence.
Measure Twice, Cut Once
The adage of carpentry applies to glass fence installation as well. Before getting started, take the time to measure the space where you will install your railings precisely. Measuring twice and cutting once will not only ensure a tight fit but also prevent any errors that could result in extra costs.
Purchase High-Quality Hardware
When it comes to glass railing installation, you get what you pay for. Be sure to invest in high-quality hardware that will withstand the test of time and ensure your safety. It's always worth investing in the best possible hardware you can afford.
Follow Installation Guidelines Carefully
Most glass railing kits come with specific instructions to follow. Be sure to read the guidelines several times and follow them carefully, taking your time and never rushing through the installation process. It may take longer, but the results will be worth it.
Consider Professional Installation
While some handy homeowners may prefer to take on the installation process themselves, it's not for everyone. If you're not confident in your abilities, it's always worth considering professional installation, especially if any errors you make could result in costly repairs or even safety hazards.
Choose the Right Glass Thickness
The thickness of the glass plays a crucial role in the durability and safety of your glass railing system. A thinner glass is more fragile and may not be capable of withstanding the force of impact or weather. Always choose thicker glass for your railings, and you'll be able to enjoy them for years without fear of damage or breakage.
Keep your Glass Railings Clean
Maintaining the cleanliness of your glass railings installation not only promotes an attractive aesthetic but can also prevent any damage or alteration to the clarity of the glass over time. Ensure that the glass has been cleaned with a suitable cleaner, and avoid using abrasive sponges or cloths to avoid scratches.
Check Periodically for Loose Hardware
Whether it's due to seasonal weather changes or wear and tear, hardware can become loose over time. Checking periodically for loose hardware and tightening any that's not secure can prevent serious accidents and ensure that your glass railings remain stable and efficient.
Check for Damage Regularly
Over time, small chips or cracks can appear in the glass that may go unnoticed. Regular checks that look for damages and repairs can ensure that safety hazards are eliminated promptly, and costs can be kept to a minimum.
Keep up the Maintenance
It's essential to keep up with the regular maintenance of your glass railings to ensure that they remain secure and add value to your home. Make sure to restore any damages promptly, maintain the cleanliness of the glass surface, and tighten any loose hardware – keeping up with regular maintenance will be well worth the effort in the long run.
Conclusion:
Glass railings offer an elegant and trendy design solution for any modern homeowner, but the installation process is not without its challenges. By following the above tips for glass railings installation, such as measuring twice, purchasing high-quality hardware, following installation guidelines carefully, choosing the right glass thickness, keeping your glass railings clean, checking periodically for loose hardware, checking for damage regularly, keeping up the maintenance and consider professional installation, you'll be able to ensure that your railings are installed correctly, safety hazards are minimized, and you're able to enjoy your new glass railings for years to come. Whether you choose to install them yourself or prefer professional installation, these tips will help you know what to expect and how to maintain your railing system effectively.