Toronto Janitorial Services: An Essential for Commercial Spaces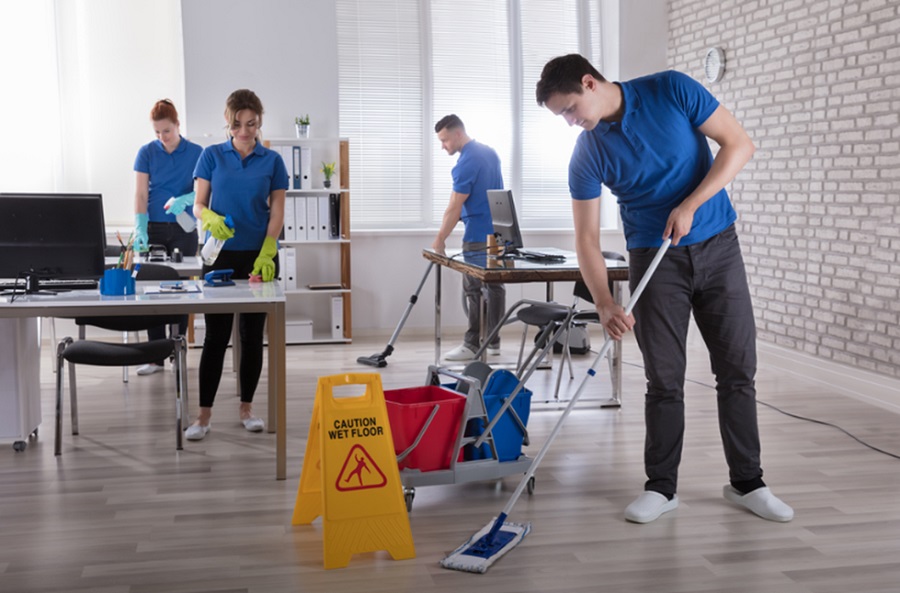 A clean and well-maintained commercial space is not just aesthetically pleasing, but it also contributes to the health and productivity of the employees. As businesses in Toronto continue to grow and evolve, the importance of professional cleaning services becomes more evident. Toronto janitorial services play a crucial role in maintaining the cleanliness, hygiene, and overall appeal of commercial spaces.
The Rising Demand for Janitorial Services in Toronto
Toronto, being one of the most populous cities in Canada, hosts a wide range of businesses. From high-rise offices and retail stores to restaurants and healthcare facilities, these commercial spaces require regular cleaning and maintenance. This has led to a rising demand for professional janitorial services.
Professional cleaning services go beyond just dusting and vacuuming. They encompass a broad spectrum of tasks, including deep cleaning, sanitization, waste management, and even specialized cleaning requirements based on the type of commercial space.
Why Opt for Professional Janitorial Services?
Creating a Positive First Impression
The saying "first impressions matter" holds true for commercial spaces. Whether it's an office, retail store, or healthcare facility, the cleanliness of your premises leaves a lasting impression on clients, customers, and visitors. Toronto janitorial services ensure that your business presents a clean and professional image, helping to build trust and credibility with anyone who walks through your doors.
Employee Health and Well-being
The health and well-being of employees directly impact their productivity and job satisfaction. A clean and hygienic workspace reduces the spread of germs and allergens, leading to fewer sick days and a healthier workforce. Janitorial services focus on thorough cleaning, disinfection, and sanitation, creating an environment that supports the physical health and mental comfort of employees.
Compliance with Health and Safety Regulations
Commercial spaces in Toronto are subject to health and safety regulations that ensure the well-being of occupants. Failure to meet these standards can lead to legal issues and fines. Janitorial services are well-versed in local health and safety regulations, ensuring that your commercial space remains compliant and adheres to cleanliness standards set by authorities.
Enhanced Indoor Air Quality
Indoor air quality is often overlooked but plays a significant role in the overall health of individuals within a commercial space. Dust, pollutants, and allergens can accumulate over time, leading to respiratory issues and discomfort. Toronto janitorial services include measures to improve indoor air quality, such as regular dusting, vacuuming, and air purification, promoting a healthier and more comfortable atmosphere.
Increased Productivity
A cluttered and dirty workspace can negatively impact employee morale and productivity. A well-maintained and organized environment, on the other hand, fosters a sense of order and motivation. Janitorial services ensure that workspaces are clean, clutter-free, and conducive to productivity, allowing employees to focus on their tasks without distractions.
Time and Cost Savings
Hiring an in-house cleaning staff can be costly, requiring additional expenses for recruitment, training, equipment, and supplies. Outsourcing to janitorial services offers a cost-effective solution. These services have their own trained staff and equipment, saving you time and resources while ensuring top-notch cleaning results.
Selecting the Right Janitorial Service Provider in Toronto
When hiring janitorial services, there are several factors to consider. Firstly, ensure the service provider has relevant experience in cleaning commercial spaces similar to yours. Check their cleaning procedures, the products they use, and their adherence to safety standards.
Secondly, look for flexibility. Your chosen janitorial service should be able to accommodate your schedule and specific cleaning needs. Lastly, consider their reputation. Customer reviews and testimonials can provide valuable insights into the quality of their services.
The Scope of Toronto Janitorial Services
The scope of janitorial services in Toronto goes beyond routine cleaning. It includes:
Deep cleaning and disinfection

Carpet and upholstery cleaning

Window cleaning

Waste management

Maintenance of outdoor spaces
Some service providers also offer specialized cleaning for industries like healthcare, where stringent cleanliness and sanitation standards need to be met.
The Sustainable Approach: Green Cleaning
An emerging trend in Toronto's janitorial industry is green cleaning. More providers are adopting eco-friendly practices, using products that are safe for the environment and human health. This approach aligns with the growing consciousness about sustainability among Toronto businesses.
In conclusion, Toronto janitorial services have become an essential aspect of managing commercial spaces. They contribute significantly to creating a healthy, productive, and impressive business environment. By choosing a reliable and professional janitorial service provider, businesses in Toronto can ensure their spaces are maintained to the highest standards of cleanliness and hygiene.