Do Home Exteriors Affect Appraisal Value?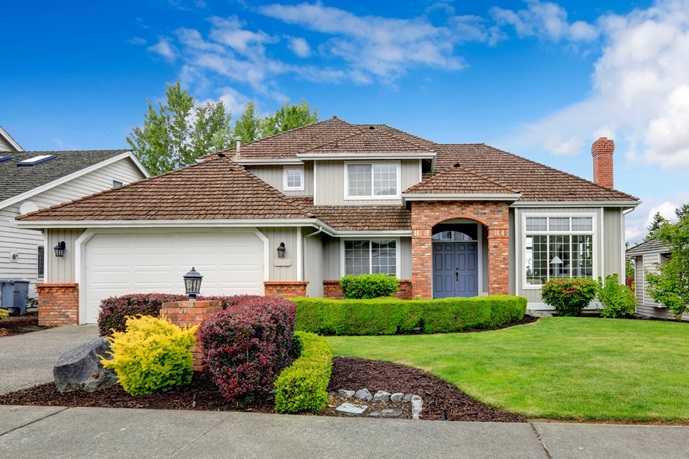 Curb appeal—you've heard the words before, but how much does it really matter? As it turns out, home exteriors have a huge impact on the value of your property. Homes with high curb appeal sell for 7% more on average compared to homes with uninviting exteriors.
So what is curb appeal, and does it increase the appraisal value of your home?
Here's what you need to know, whether you're just curious or you want to increase the value of your home before selling.
What Factors Impact a Home Appraisal Value?
A home appraisal is a professional's unbiased opinion on the value of your home. You'll want an appraisal if you plan on selling, buying, or refinancing a property. They consider everything, starting with home exteriors.
Here are the factors that impact a home's appraisal value:
Location
Home size
Floor plan
Curb appeal
Structural factors
Storage and closet space
Market conditions
Maintenance
Finishes
Personalized renovations
Additional factors that affect a home's appraisal value include the appraiser's experience and comparable homes.
So yes, curb appeal does matter as your home's exterior plays a big part in making the first impression. Potential buyers might not even want to go inside if the exterior of your home looks rundown.
How to Improve Curb Appeal
Curb appeal is a broad term that simply refers to the attractiveness of a home from the curb or sidewalk. When a buyer walks past your house, what is their impression?
As such, everything from landscaping to windows and doors can fall under curb appeal. One way to improve curb appeal is to fix up the exterior of your home.
Old, damaged roofs need to be repaired or replaced. You could clean and update your home's siding or give your house a fresh coat of paint. Even painting or changing out the front door can have a considerable impact on curb appeal.
Diligent Exterior Remodeling offers these services and more. If you want to improve the value of your home, it's worth investing in exterior remodeling.
In addition to fixing up the outside of your house, you should also consider the landscaping. Trim overgrown shrubs, plant a tree, and make sure walkways are clear and in good shape. Cracked or damaged driveways and sidewalks are not only unappealing but can also pose tripping hazards.
Adding exterior lighting can also improve curb appeal. Plus, choosing adequate lighting can help improve safety, making it less likely for guests or delivery workers to trip on sidewalks and stairs.
Home Exteriors Impact Curb Appeal and Your Appraisal Value
Home exteriors play a big part in curb appeal, and as such, they definitely affect your appraisal value. Thankfully, there are plenty of ways you can improve the look of your home's exterior, such as with a coat of paint or replacing the front door.
Selling a home can be a stressful process, but going in prepared can make it easier. For more tips on how to increase home value, check out some of our other posts.