How to Get a Green Lawn: 4 Basic Tips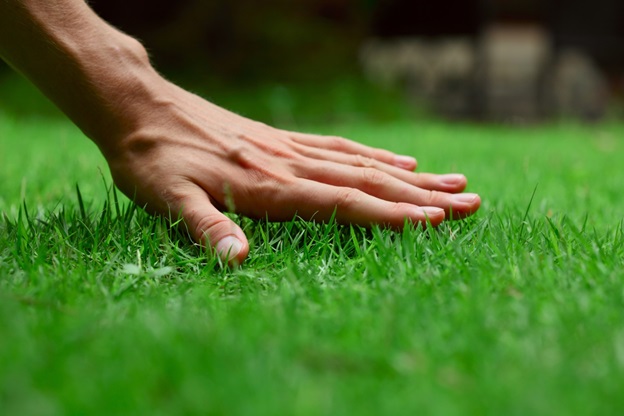 It's not easy keeping your lawn green and lush like the yards you see on TV. Although we'd like to put down the grass on our lawns and be done with it, there's much more to keeping it green and healthy.
You don't need to have a green thumb or be an expert lawn caregiver. You can learn how to get a green lawn with some basic lawn maintenance tips. In the guide below, you'll find lots of information on how to get green grass that any homeowner could benefit from.
Know Your Grass
The first step to growing a healthy, green lawn is knowing what type of grass you have. There are many different types of grass and the best grass for your home will depend on your climate. If you need help figuring out what type of grass you have, then contact a lawn care specialist to help you identify it.
Once you know what type of grass it is, you can research how to care for that specific grass type.
Aerate When Needed
Aeration helps send oxygen done to the roots of the grass and promote grass growth. To determine if your lawn needs to be aerated, you can insert a screwdriver into the soil. Does the screwdriver easily puncture the soil?
If so, then your lawn doesn't require aeration. If the soil is compacted and you have a difficult time getting the screwdriver into the soil, then it's time to aerate. Lawns that see a lot of foot traffic will need to be aerated more often as well.
Use a lawn tractor with an aeration attachment on it to aerate your lawn with ease. You can also contact professional lawn care services at Hydrodynamicscorp.com for help with the process.
Water Properly
Proper watering is another essential part of maintaining a green lawn. Your lawn requires about one inch of water a week. Overwatering is just as detrimental as under-watering.
The goal is to know your specific grass type and then determine how much water it needs. If you live in a wet/moist climate where it rains often, then you might not need to worry about watering the grass yourself. Otherwise, consider installing an irrigation system set on a watering schedule to make it easier.
You should also water your lawn early in the morning to promote absorption and prevent root rot.
Fertilize During the Summer
It's ideal to plan a fertilizing schedule in the summer. Lawn fertilizer will give your lawn all the nutrients it needs.
Make sure to spread the fertilizer evenly on your lawn. It's also beneficial to use the fertilizer on newly cut grass on a warm summer morning. Then, water your grass after doing so and every day for the next week to see the best results.
Let's Learn How to Get a Green Lawn
Say goodbye to brown, dying grass, and welcome a fresh, green, and healthy lawn! Use all of the tips for green grass listed above to learn how to get a green lawn and maintain it. You don't need to be a lawn expert to have the greenest grass on the block, you just need the help of this guide and some practice.
For more real estate and home improvement topics, visit here daily!