Does Cash For Houses Work?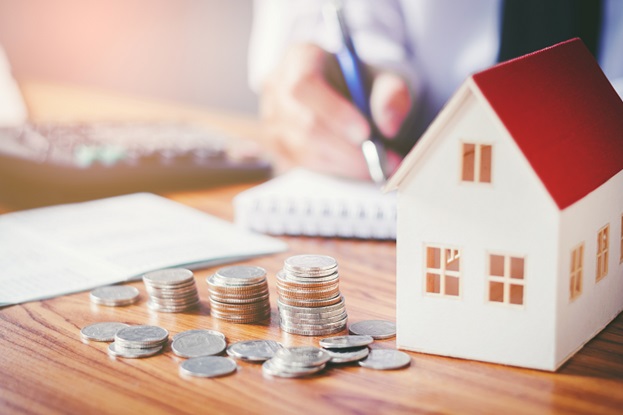 Getting cash for your house may seem too good to be true. That's why many people might be skeptical when they see signs all over Orange County touting, "Cash buy houses for sale." You must think to yourself, "Who is going to buy my house for cash?" Those thoughts are probably followed by, "What's the catch?" Well, there isn't a catch if you want to sell your house for cash. These are all legit businesses. Now, before you go Googling "get a cash offer for my house," there are a few things you should look out for. Let's talk about businesses that cash buy houses for sale, what to look out for in cash for houses reviews, and does cash for houses work for you?
Who Will Buy My House for Cash?
This common question tends to pop into someone's mind when they're researching options surrounding a cash offer for my house. The answer is that many businesses will gladly pay cash for your house. The way the process works is pretty common among cash for house buyers.
First, you must schedule a consultation. The company you contact will send a team member to your property. They will do a walk-through that much resembles an inspection or appraisal you probably went through when you first bought the house.
When they are done, the company will make an offer to you. From there, you can decide whether to sell your house for cash or to pass on the quote they gave you. Don't get us wrong; going the "buy my house for cash" route is an excellent idea. However, you must do your due diligence. Otherwise, you run the risk of being taken advantage of by some companies.
Why You Must Read Cash for Houses Reviews
Sure, the answer to "does cash for houses work?" may technically be a "yes." Unfortunately, this option doesn't "work" for everyone. In some cases, a seller didn't get the money they expected or the service they deserved. That's why it's crucial you read cash for houses reviews. If a business gets many of these complaints, you should take it as a red flag.
Think about it. Before you go to a restaurant, don't you check out the Yelp! Reviews? Maybe prior to a vacation, you look up what Trip Advisor recommends? Heck, do you browse what people are saying about a gadget you're considering buying on Amazon? If you're going to do this for everything your purchase, you may as well do the same when selling your house for cash.
We know you want to sell your house fast. However, you shouldn't just go with the first company that pops up. They might be paying you for your service, but there's one essential thing to keep in mind. These companies are still getting paid. So, while you think they're providing you a service, it's really the other way around.
What they decide not to pay you is their profit. So, in the end, you're still paying them to take this burden off your plate. Several Orange County companies that cash buy houses for sale will charge you handsomely for relieving you of this burden.
Protect yourself from these tactics by reading cash for houses reviews about them. The internet is chock full of people who are beyond eager to share their displeasure surrounding a business transaction. See what others in your position went through so that you can avoid these same issues.
Also, call these cash buy houses for sale companies. Ask these businesses for testimonials from others who went the sell your house for cash route with them. Just as the human race likes to warn their peers about a bad experience, they're apt to share the good ones as well. Any reputable business knows who those happy customers are and have their testimonials readily available.
How to Choose the Right Cash Buy Houses for Sale Company for Me?
There's nothing more relieving than when the answer to, "does cash for houses work?" is a resounding "yes," rather than a technical one. Not every diner is going to serve the tastiest eggs, nor will each gas station have the cheapest gas. Therefore, not every company that presents a cash offer for your house will try to skimp you on your payout. So, breathe a sigh of relief. You can sell your house for cash, and make a pretty penny while doing it.
For 26 years and counting, We Get Properties has been serving Southern California, making it easier than ever to sell your house for cash. At We Get Properties, we personalize the process every step of the way. We're not a cold company that's merely looking to profit off of your house. Instead, we work with you to ensure that you are comfortable from beginning to end.
Our team has the experience necessary to see the big picture in a small time frame. They have strong knowledge of the current marketplace that is your neighborhood. With that information, they take into consideration the condition your property is in. Judging these factors, they can quickly calculate the most competitive price to offer you. All you need to do is accept.
How Does Cash For Houses Work?
If you're looking to sell your house for cash, then that's what you get when you partner with We Get Properties. After you accept our offer, your work is done. There is no need to fix-up any damage, pay off your mortgage, or empty any goods from the property. Our team is prepared to purchase your home "as-is."
We choose to purchase your home "as-is" for a couple of reasons. One, it's the fastest way. Those who are looking for someone to buy my house for cash doesn't have all the time in the world. Our team understands this urgency. That's why we don't low ball you, drag out the inspection, or have you take care of any repairs.
The reason we do this is that we know many investors are going to be interested in your property. Let's face it; Orange County is a beautiful place to live. Thousands of people long to move here. So, flipping your property won't be a hassle. So, why would we hassle you when you're on your way out the door?
Lastly, we care about your situation. We make fair and competitive offers, so you don't need to keep reading buy houses for cash reviews about other companies. We know you want this process to be over. Allow us to be that out. Set up your consultation with We Get Properties today.