Packing and unpacking tricks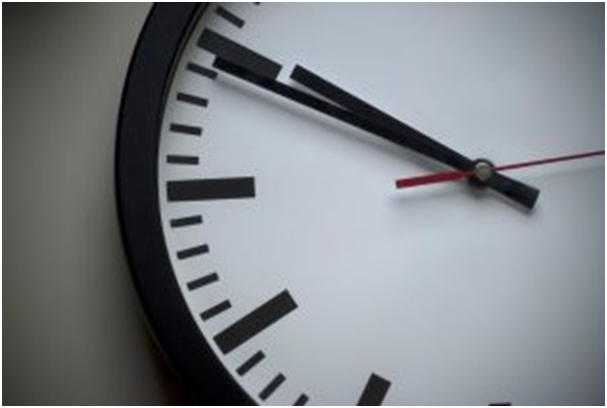 So, you've finally decided to take the big step and move? That's great. After all, making the final decision is half the battle. There are, however, some things that you need to get over with before you book the one-way ticket of no return. Packing and unpacking are considered the worst parts of one's move. We agree that you maybe won't have a lot of fun doing it, but it doesn't have to be all that bad. All you need is some good ideas and willingness to see them through. We're here to offer you some awesome packing and unpacking tricks that'll help you save not only some time but some nerves as well.
Start on time for the maximum payoff of our packing and unpacking tricks
This is, without even having to think about it, the most important part of your packing. It might even be the most important part of your move. Before you get to any actual tips and tricks for packing and unpacking, you need to know how you'll do it. Planing this out is crucial for its success. Other than deciding which packing and unpacking tricks will work the best for you, one of the best perks of planning is that you'll definitely save some money. This way you'll have some insight prior to the spending and you can even get the final cost of your move calculated online.
Before you start using these packing and unpacking tricks you need to plan everything.
A suitcase packed according to our packing and unpacking tricks.
But what if you're not the most skilled at this particular part?
Don't worry if you're not the best in this particular part. We're not saying that you need to go all crazy and get eight different planers and a label maker. However, if that's what works for you, go ahead, we aren't about to stop you. Nonetheless, there are some things that can make the planning more productive even if you're not the most organized person ever.
Look for some advice online
Going through this process is tiring. But going through it alone is a whole other story. Having said this, living in the 21 century has its perks. You can go online and look for organizing hacks, packing and unpacking tricks or advice on anything else for that matter.
Have a friend help you
Sometimes, a different set of eyes can make a big difference. Having a friend help you brush through your already existing sketch for the move can be quite helpful. Also, see to it that you choose the right people. The more experience they have in the matter, the better.
Pay someone to do it
However strange it may sound, you can always pay a professional to help you plan out your whole move. Think about it, hiring wedding planners was quite strange just a couple of decades ago. And now people don't even think about doing this another way. The same goes for movers and moving companies, their profession is getting more and more recognition nowadays. Think about hiring someone like number1movers.ca to help you go through this step as smoothly as possible.
Consider paying someone to help you out with following through with packing and unpacking tricks.
Money that you might consider paying someone with to help you out with packing and unpacking tricks.
Packing and unpacking tricks
After you've planned out the when and where of things, you need to get to the how. There is a lot of different ways this could play out.
Divide and conquer
There aren't enough packing and unpacking tricks in this world to help you with some particularities. What we can do, is give you the basics. Going off of what you own, you're going to want to divide your belongings into categories. And subcategories. And then their subcategories. Yes, it sounds somewhat complicated. However, it's a necessary step that'll make your future self very glad to have gone through.
When you've determined what goes with what, all there's left to do is divide it into boxes or whatever you've chosen to carry things in. Well, not quite. Besides that, it's a really smart idea to remember or, better yet, write down all of the categories and their details. This will be great for the future when you'll have to pack everything up again.
Label
Say you've figured out where everything will go and put it into boxes. You've called your movers and they've taken everything away and delivered it to your new home. And now what? We didn't name this article packing and unpacking tricks for no reason. The packing side of things might be over, but if you haven't thought about what comes next, you're in big trouble. This doesn't mean that you needn't use all the advantages of commercial moving, but rather that you can potentially save up some money and your movers' time.
 Label and divide your belongings for an easier approach later.
A label. You need to label all of your belongings and divide them into categories.
Again, we're not urging you to get a huge label making set and go nuts. If you have no enthusiasm for this at all, that's fine too. Just get your marker and write down which categories are in which boxes. This is an awesome method to use for marking the fragile things or which side needs to go up if there's such a preference that you're in need of.
Storage units are lifesavers
When you've used up all of the tips and tricks for packing and unpacking you're about done. Or are you? You need to think about where your things are going to be kept whilst you're in the moving process. There's nothing worse than just having a bunch of boxes lying around. If your garage isn't big enough, you can always go with storage units. And don't worry packing tips for storage units are pretty much the same as the ones in this article.
DIY packing and unpacking tricks just won't work?
If you've tried packing your things up in boxes and the organization work is just too much for you, don't fuss over it. Hiring removalists has great benefits and it doesn't even have to be that expensive. What you can do is try to see what they're doing and how so as to apply what you've learned in your later moves, or when unpacking.
Enjoy and reuse
After you've followed all the packing and unpacking tricks, you can lay back, relax and enjoy your new home. You've earned it. And if you've done a good job, you'll have everything ready to go when it's time for your next move.
Meta: If you're in need of some packing and unpacking tricks, you've come to the right place. Kick back, relax and soak in all the info you'll need.
Alt feature: A suitcase packed according to our packing and unpacking tricks.