Furniture for Small Bedrooms that Creates an Illusion of More Space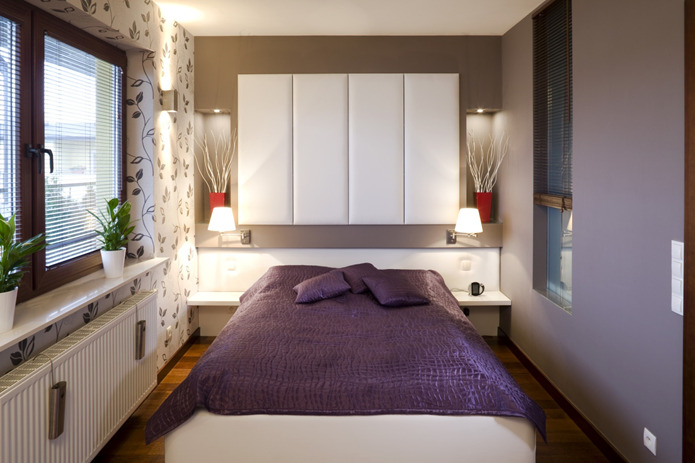 Found a great place to live if it weren't for the tiny bedroom? You might think a small bedroom is a dealbreaker, but there may be more to work with than you realize.
Decorating a small bedroom can be a challenge, but it's not impossible. And you may end up creating a room you love and want to spend time in.
When you're considering furniture for small bedrooms, there are a couple of key points to follow. And if you use these ideas, the space will start feeling bigger before you know it.
More Multifunctional
When you want to create the illusion of space in a room, the first thing to do is not unnecessarily fill the space. Find furniture that serves more than one purpose. A bedroom has to have a bed, but your bed can also have shelving or drawers underneath to take the place of a dresser or shelves.
Look for other furniture you can pull out or fold up. That way, you can bring it out when you want to use it and then hide it out of the way to save space.
Mirror Mirror
One of the most reliable tips for creating the illusion of space is to utilize mirrors. Whether you want a big mirror on one wall, or want to add several smaller mirrors around the room, they help create a more open feel. A mirror is also a staple to have in the bedroom, so it won't be out of place.
Keep It Simple
When you're looking for the right color scheme or wondering what patterns make a room look bigger, go for the simple solutions. A more monochromatic color scheme can open up a space and leave it feeling less cluttered. Keep the walls light, and the floors as well if you can.
Decorating your bed and other furniture with shades of white and off-white can brighten up the room and give it an airy vibe.
Light It Up
You might think that lighting a small bedroom will be the easiest step and only buy one lamp. But lighting is a crucial part of creating the feeling of more space. Even if you have a floor lamp or a chandelier, you may be left with dark corners.
Be sure you have adequate lighting, and use your space well. You can find bedroom table lamps in all shapes and sizes, and some that don't even rely on a table to give you light. You can use clip-on lights, fairy lights, and more to help brighten the space without taking up more of it.
Favorite Furniture for Small Bedrooms
When you're shopping for furniture for small bedrooms, consider how much each piece can do. Try and buy pieces that serve more than one purpose. Find a table that doubles as a desk, and folds up when not in use. Or buy a taller bed frame so you can store things underneath.
And be sure you buy pieces you like, so the items that do take up space are ones you enjoy. If you feel ready to start decorating, keep reading for more helpful tips.