Gardening Made Easy: 3 Plants That Survive Winter and Summer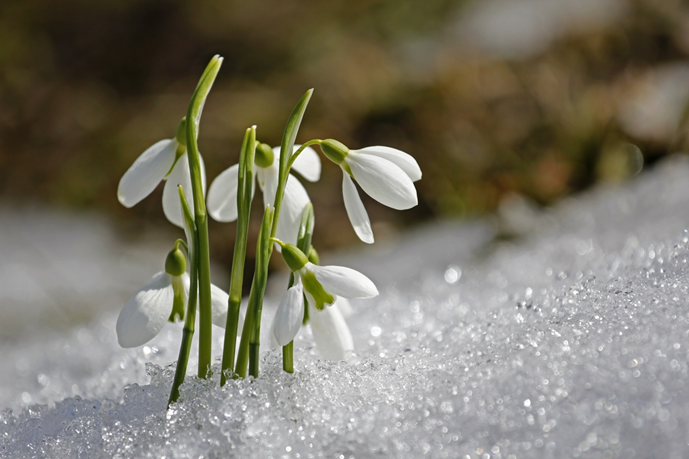 Want to boost your home's curb appeal? Then consider adding some plants to your garden.
Not only will they beautify your yard, but they can also help you feel more calm and relaxed. On top of that, they can help clean the air as well.
You don't need a green thumb either. There are many fuss-free and low-maintenance varieties that you can go for.
Interested? Looking for a list of plants that survive winter and summer? If so, you're at the right place. We'll be going over some of them below.
Keep reading to find out what they are!
1. Bergenia
Bergenias are hardy, ornamental plants that are known for their leathery leaves and pink flowers. Originally from Asia, these semi-evergreen plants are primarily grown as ground cover or as edging for walkways.
While they can grow in various soil conditions, it's best to plant them in soil with high humus content. And they don't need a lot of sunlight. In fact, they have a reputation for being good shade plants.
Just make sure to water them thoroughly, especially during the dry season.
2. Golden Sword Yucca
The Golden Sword Yucca is an excellent choice for those who are looking for plants that can survive winter. Not only are they able to survive the colder months with ease, but they can also thrive in the hottest and driest of conditions.
Appearance-wise, they have yellow sword-like leaves, which are topped with fragrant ivory blooms in the spring.
And they can grow in all kinds of soil, from clay to sand. You can even plant them in a pot—you just have to make sure that they don't stay wet as they prefer dry to average moisture levels.
For them to grow to their full potential, it's best to place them in direct sunlight.
3. Emerald Arborvitae
The emerald arborvitae is a slow-growing conifer that naturally grows into a narrow pyramid shape. A semi-dwarf shrub can grow up to 15 feet tall and 3 to 4 feet wide; this makes them ideal for hedges and landscape privacy screens.
Aside from being hardy, they're also very low maintenance once they've been established. They can tolerate different amounts of sunlight, a range of soil types, as well as extreme temperatures.
They don't require any pruning either. With that said, trimming the branches in early spring can encourage thicker, denser growth.
Don't want to do it yourselves? There's always the option of hiring professional lawn care services like Potomaclawn.com.
Outdoor Plants that Survive Winter and Summer
And there you have it—three types of hardy plants that survive winter and summer. Just make sure that they have enough water and sun and your garden will look beautiful all year long.
Did you find this post helpful? For those who are interested, we have more content like this in our home improvement section. Check it out today!