How to Avoid the Most Common Landscaping Mistakes at All Costs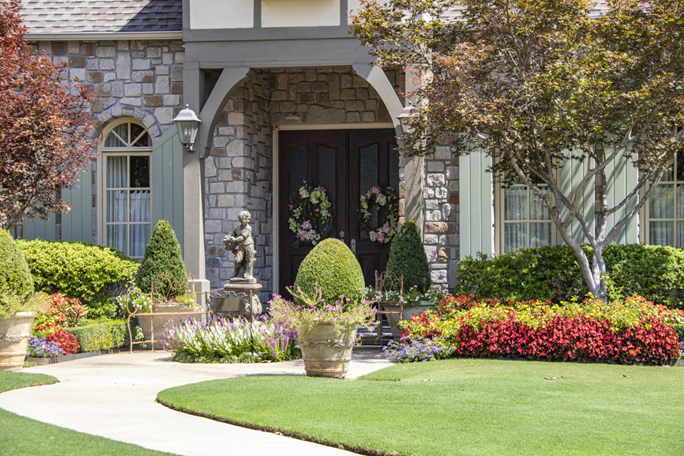 Smart homeowners recognize the value of curb appeal. The better your property looks, the more valuable your home will be. Even if you're not planning on selling your home anytime soon, a well-manicured lawn presents you as a responsible, proactive homeowner.
However, some people make horrifying landscaping mistakes. You might have good intentions, but without the proper landscaping knowledge, you could end up turning your property into a nightmare.
We want to help you avoid this scenario. Keep reading for a quick guide on how to avoid common residential landscaping errors.
Don't Cut Your Grass Too Short
One of the worst landscaping mistakes is putting your lawnmower settings too low. This will result in freshly cut grass that's too short.
While this may not seem like a big deal to the uninitiated, your lawn is more likely to be scorched by the sun if your grass is cut too short. The roots of the grass will be exposed to the intense heat of the sun. Don't be surprised if your grass turns from green to yellow or brown in a single day.
Understand Your Lawn's Needs
Many homeowners don't fully understand what their lawn needs to thrive. It's not just about watering your grass and the other plant life on your property.
Some lawns require fertilization to grow properly, especially if the lawn is already in a poor state. You also need to think about pest control, week control, and harmful fungi.
We recommend working with a professional landscaping service like My Elite Lawn Care. The best landscaping company will help you identify your lawn's needs and create a plan of action to perfect your property.
Don't Procrastinate
Forgetting and procrastinating lawn care duties are two of the most common and detrimental landscaping mistakes. You might not make a fuss about pushing watering your lawn to the next day. However, your grass might feel differently.
If you experience hot summers, skipping a day of watering could be the beginning of the end for your grass. All it takes is one day of excessive heat and dryness.
If you have a tendency to procrastinate or forget lawn care, we recommend hiring landscaping contractors that provide regular services. They'll help you keep your property in excellent condition.
Don't Add Excessive Clutter in the Name of Decor
Finally, don't turn your yard into an obstacle course of decor items and clutter. While it's a good idea to add planters and lawn gnomes are fun, don't overdo it.
Too much clutter in your yard will make it look trashy. Just as importantly, you need to leave room for family fun and outdoor activities. How can you expect your kids to play outside if they don't have any room to do so.
Want to Avoid Landscaping Mistakes and Other Home Improvement Errors?
Are you making any of the landscaping mistakes listed above? If so, don't panic. There's plenty of time to make adjustments and ensure your lawn doesn't fall victim to inexperience and procrastination.
And if you're looking for more homeowner tips, landscaping advice, or home improvement suggestions, we have more to offer. Before you go, be sure to look through the rest of our blog to find what you need.