How to Choose The Right Dining Table for Your Kitchen Makeover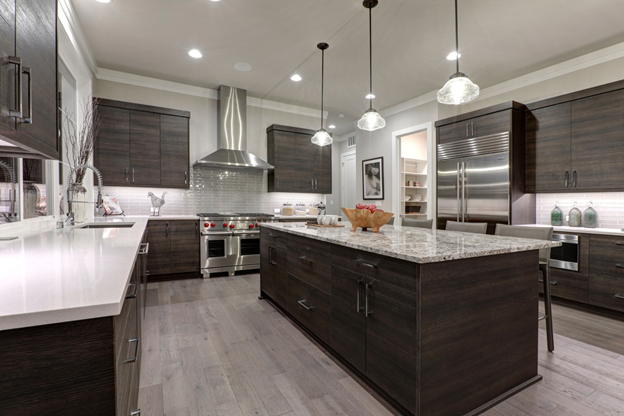 In 2021, Australians spend 16% more time on cooking websites, which shows how much time we spend in the kitchen.
Finding the right kitchen table will tie the room together and become a place where your family can gather. But with so many designs available, it's difficult knowing what will work in your space. Maybe that's why you're here; you're remodeling your kitchen and are hunting for the perfect table.
Hit the nail on the head? Luckily, you've come to the right place. Here's how to find the right table for your kitchen makeover.
Know Your Budget 
Before you start searching for different types of kitchen tables, outline your budget. You don't want to fall in love with an opulent wood table, only to find you can't afford it. Instead, be realistic about how much you can spend on a table so it doesn't impact your other outgoings.
Grab Your Measuring Tape 
Once you've established your funds, note the room's dimensions. As a general rule, you'll want three feet of space on all sides; otherwise, it'll feel cramped. You should also factor in which chairs you'll need, especially if you're choosing a larger design.
Consider the Shape 
The shape of your dining room table will impact how it will work with your kitchen decor. Square is a popular option it can seat six people or as little as four, depending on your needs. Note, square tables look best in narrow, long rooms as it's proportional.
If you're not interested, try a round kitchen table. The beauty about round tables is they can seat an odd or even number of people and fit in awkwardly shaped rooms. Similarly, oval tables are popular for tighter spaces as the shape visually lightens small rooms.
Choose the Material 
Another factor to consider when browsing modern dining room tables is the material. Wood is a classic choice as it's durable and works with most styles of kitchen. Or, if you don't have the budget, find a wood veneer table as it looks similar without the hefty price tag of solid wood.
Further, many homeowners love stone tabletops, such as marble and quartz composite. These are more high-maintenance as stone shows stains, thanks to its porous nature. Also, the price of a stone kitchen table, as you can expect, is on the higher end.
Because of this, perhaps glass is for you. Unlike others on this list, it's inexpensive and will make your kitchen look airier. A bonus is glass can last decades when cared for properly.
Or, if you're still stumped for kitchen table ideas, reap the benefits of stainless steel benches as they look modern and are heavy-duty.
Find the Table for Your Kitchen Makeover Today 
Hopefully, you'll now find the perfect table for your kitchen makeover.
There are many features to consider, such as factoring in the shape and choosing the right material. But before you do anything, make sure you outline your budget and grab a measuring tape. Good luck with your search!
Enjoyed this piece? Great! Then, check out the rest of our blog for similar content.